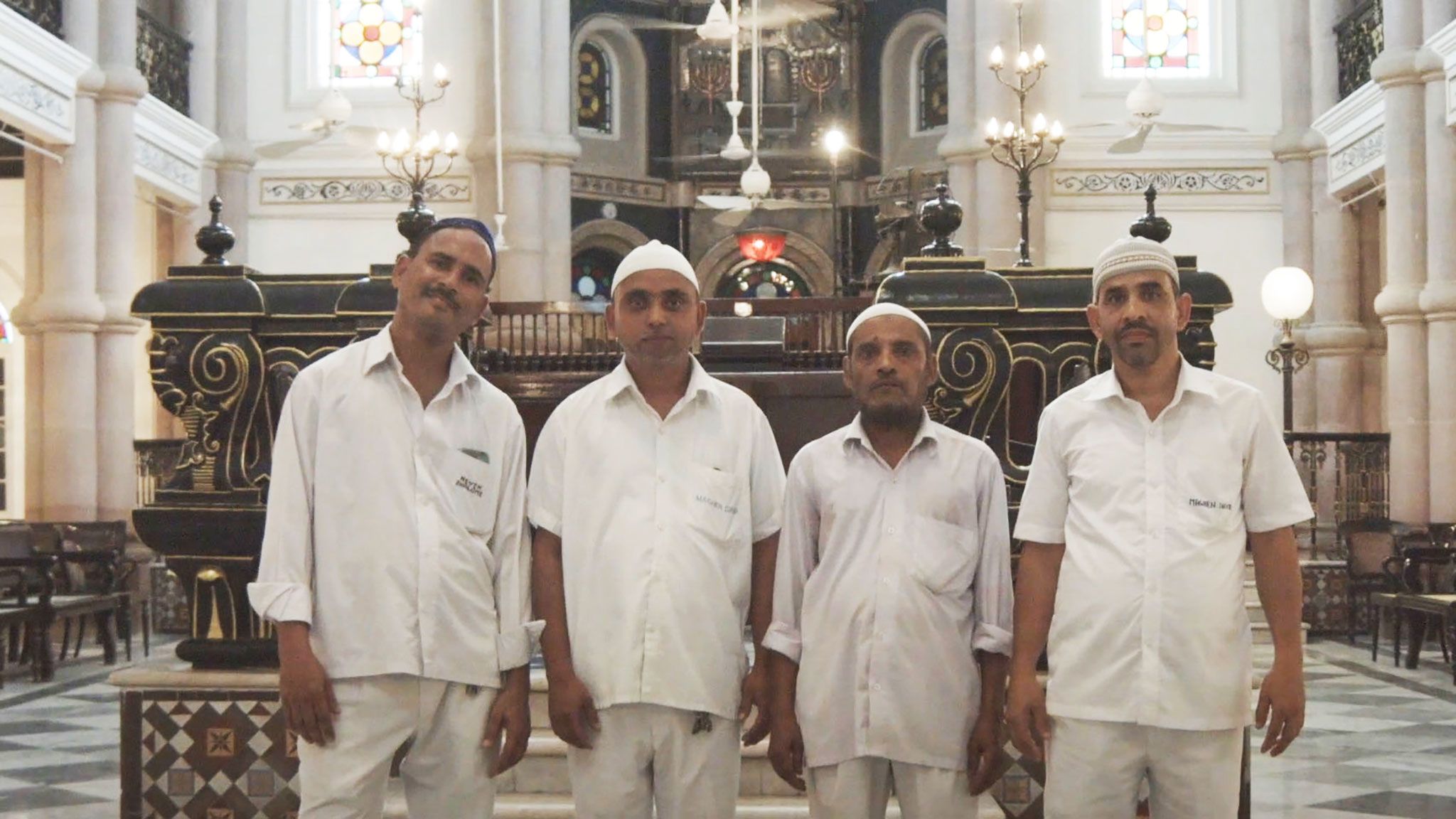 More than half a century ago the pews of Kolkata's Jewish synagogues were filled with members of a thriving Indian Jewish community but today, there are only two dozen Jews left living in the city. And yet three historical synagogues still remain, thanks in large part to generations of Muslim families who have protected and cared for these houses of worship.
Both the Jewish and Muslim community are minorities in the Hindu country and locals say they grew up with one another. "Our grandparents always preferred to have Muslims here because they also worship God, or the Almighty, which we do too," says Elisha Twena, secretary of one of the Jewish schools.
According to Al-Jazeera, for the past sixty years, Khalil Khan, 76, has been working as caretaker of Beth El synagogue, built in 1856, along with his adult sons. Rabbul Khan, whose father and two uncles worked at the Maghen David synagogue, built in 1884, talks about the day to day maintenance. "It takes a week to clean the entire structure, its furniture and artifacts. By Friday afternoon, the work has to be complete. This is necessary for the namaaz [prayers] that they perform on Saturdays."
Jewish families in Kolkata often hire Muslim cooks because they prepare halal meat. "Hindu families would not want to work in Jewish homes because of the meat being cooked," says Jael Silliman, a Jewish resident of Kolkata. "Our music, food habits are also very similar."
Today, the synagogues draw in more tourists than worshipers making the dwindling Jewish community concerned that it will soon be a "memory held by gravestones and fading street names." Locals say that the landmark synagogues have been kept afloat by the dedication of the Muslim families who oversee them and by private donations. "I'm not a god so I can't predict what will happen 10 or 15 years from now," says caretaker Rabul Khan. "But I am hopeful, by the will and mercy of Allah, that this community will survive.
Be sure to CLICK and watch the fascinating short video.