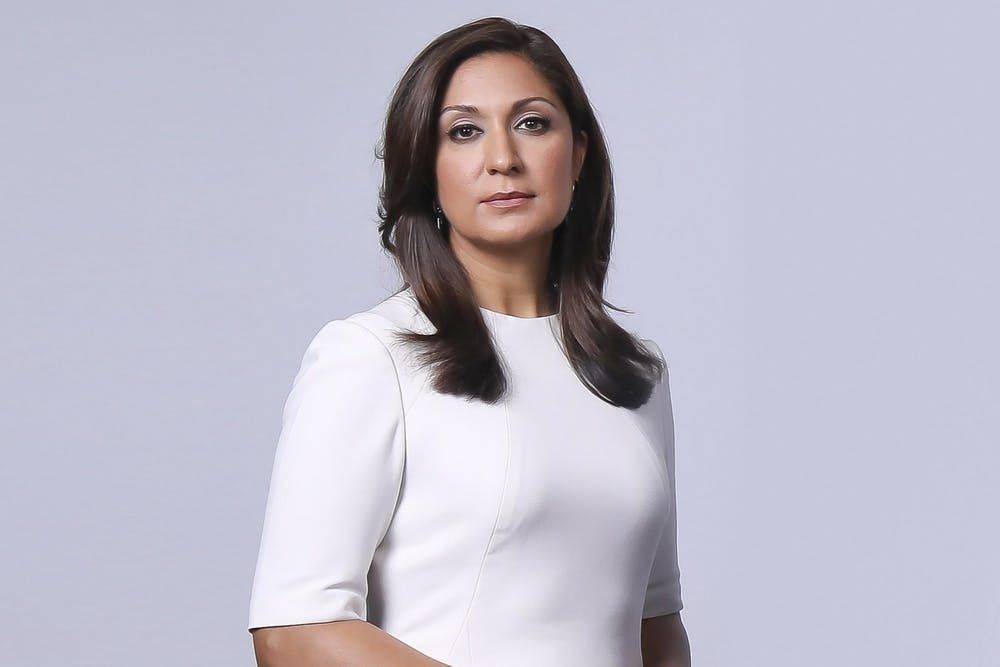 During last winter's Democratic presidential debate, most viewers didn't realize history was being made — not necessarily by the candidates but by one debate moderator. Last December, Amna Nawaz became the first Muslim-Asian American to moderate a presidential debate.
"I think it's fair to say that it weighed very heavily on me just in terms of the responsibility that I feel, but none of that changes how I do my job," comments Ms. Nawaz. "I know what it would have meant to me growing up to see someone like me in some of those faces, and I didn't have that."
Ms. Nawaz first got her start with a fellowship at ABC Nightline. A few months into her internship, 9-11 happened and she became even more determined to become a journalist. "I was a young, brown, Muslim-American trying to figure out her place in the world at a time when this country was trying to figure out its place in the world," she reflects. "And what I found in journalism, and working with the best journalists of the time in the industry, was that facts and searching for information that you can say is undeniably, provably, true, gave me direction."
You can currently find Ms. Nawaz on PBS where she is a correspondent and substitute anchor for PBS Newshour.