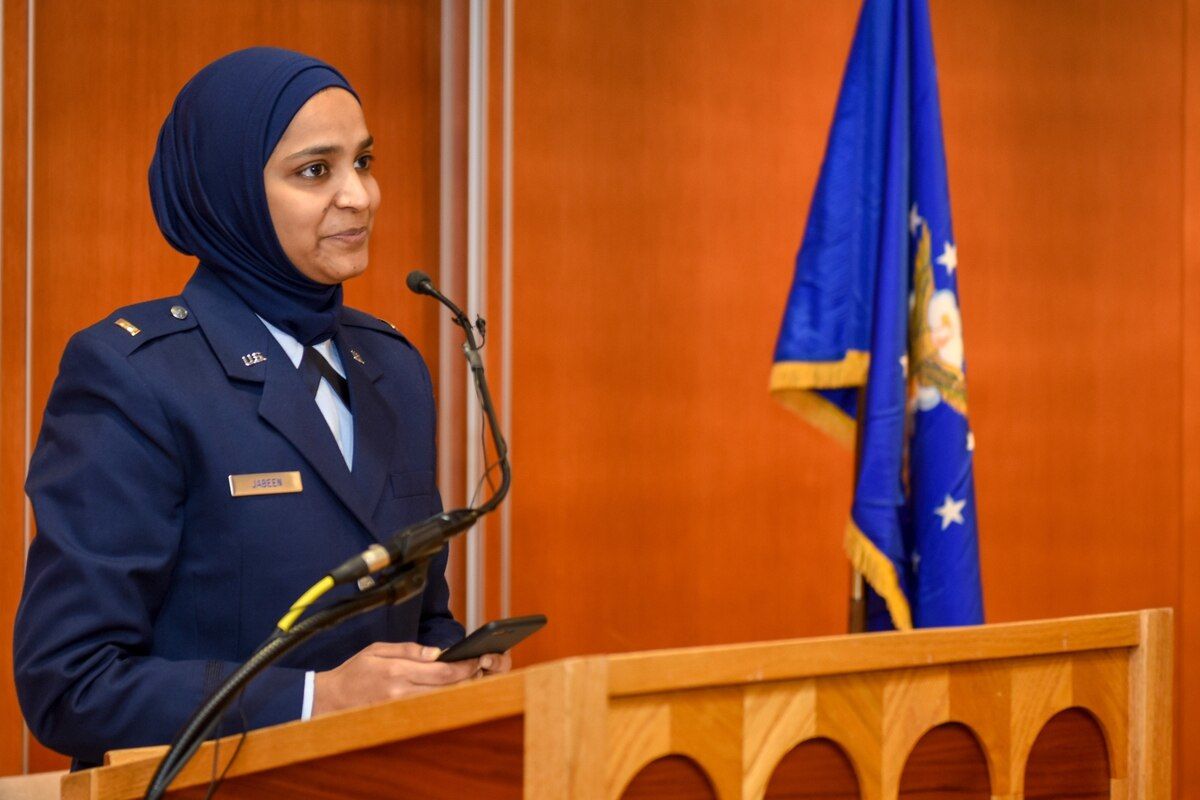 "Any time we advance religious freedoms, it's a win for all persons of faith," declares Air Force's Maj. Gen. Steven Schaick. "This is a big day not just for Muslims, but for persons of all faiths."
General Schaick is referring to the commission of the first female Muslim chaplain to the Air Force. Endorsed by the Islamic Society of North America, Second Lt. Saleha Jabeen is set to complete her chaplaincy training and then will be assigned to a duty station where she will support airmen and airwomen.
Air Force Times explains that Air Force chaplains are ordained in their own faith, and are responsible for counseling and supporting the spiritual needs of all airmen, even if he/she follows a different religion or no religion at all.
Originally from India, Jabeen first came to the United States 14 years ago as an international student. After her brother joined the Army, she decided to follow suit and served in the Army Medical Corps, working alongside chaplains to help other soldiers.
"When other people look at what I have done, I want them to know that God has a plan for you and to go out there and be the best version of yourself and accomplish the mission you were specifically designed to complete," advises Jabeen. "Don't let anyone or anything stop you and when they try, be kind, be generous, be resilient and don't quit."