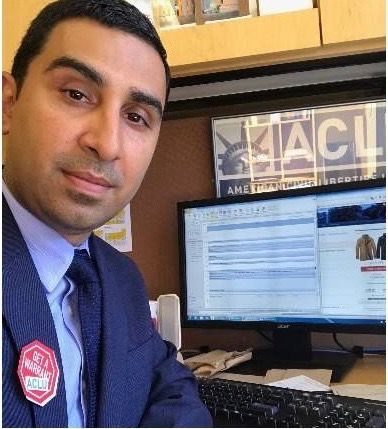 Faiz Shakir has been tapped to serve as Bernie Sander's campaign manager for his second run at the White House, making him the first Muslim American to steer a major presidential campaign. To catch you up on everything #Shakir, here are some #factoids provided by Heavy.
Shakir #Factoids:
— Shakir, 39, is the son of Pakistani immigrants. He grew up in Florida and is a big fan of baseball, having played baseball for four years at Harvard.
— Shakir holds a bachelor's in government from Harvard and graduated from Georgetown University Law Center.
— Before joining the Sanders campaign, Shakir worked at the American Civil Liberties Union (ACLU) where he served as national political director since early 2017. In his role, Shakir developed strategies for advancing the ACLU's goals at the federal and state level.
— Prior to the ACLU, Shakir was the senior advisor to Harry Reid (then Senate Majority Leader) and was also Senior Advisor and Director of Digital Media for Nancy Pelosi.
— Shakir first started his political career when he was a junior staff research for John Kerry's campaign in 2004.