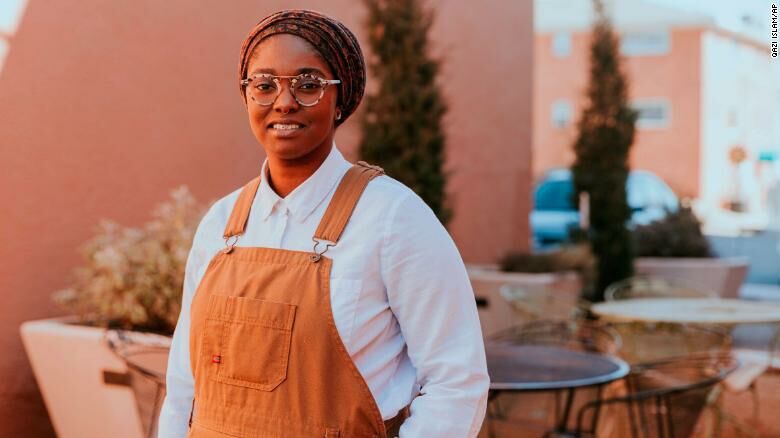 CNN Reports:
Mauree Turner won [the] race for Oklahoma state House for District 88 on [November 5th], becoming the first nonbinary state legislator in US history and first Muslim lawmaker in Oklahoma.
Turner, 27, defeated Republican candidate Kelly Barlean to represent the district, winning about 71% of the votes, according to the Oklahoma State Election Board unofficial results. Her victory comes after beating incumbent Rep. Jason Dunnington in the district's Democratic primary election in June.
Turner identifies as nonbinary, which the National Center for Transgender Equality defines as gender understood as neither male nor female. Turner uses both the they/she as pronouns, according to Turner's Twitter profile. On Turner's campaign website, Turner uses she/her.
"I'm still reading so many messages from folks around the world that are just happy to have some sort of representation," Turner told NBC News (see below for profile). "We've been able to create a space where folks can not only see themselves but also feel a little more empowered to show up, either fully as themselves or even just a little more fuller."
For more, check out this NBC News profile on Turner.