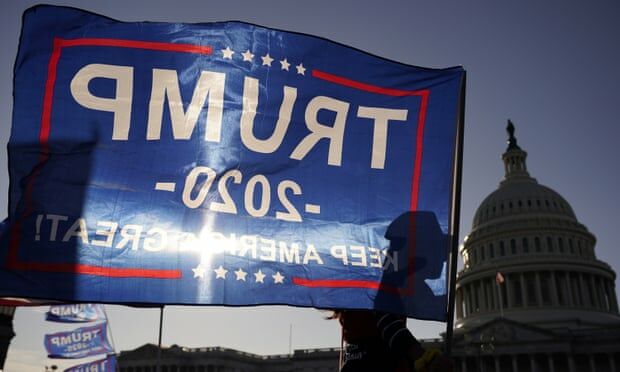 The Guardian reports:
A survey conducted by the Associated Press revealed that while the majority of Muslims interviewed voted for the president-elect, 35% said they voted for Trump. That percentage was higher than the results from an exit poll conducted by the Council on American Islamic Relations, or Cair, that counted 18% of Muslim votes going for Trump.
Though Muslims account for less than 1% of the total US electorate, in places like Michigan, these voters can potentially be key to winning a state in a tight election battle, as happened in 2016 and again in 2020.
"When you eat a dish, you might not like every ingredient. But you like the whole dish. We should take the good and leave the bad," remarked Dr. Khalid Khan, an internal medicine physician in Houston, Texas who is Muslim and voted for Trump.
Dr. Khan's wife, Annette, a nurse and a white Christian convert to Islam, is also a Trump supporter. "I do acknowledge that during his presidency he said some things that would be perceived as anti-Muslim. I believe it was out of ignorance," Annette Khan said. "His lack of dealings with Muslims and lack of knowledge are the cause. When he banned Muslims from coming into the country he was referring to those who were already established by the Obama administration as being terrorist-harboring countries. Not all Muslim countries."
Abortion remains a hot button topic and a key issue for faith-based voters, the Guardian reports. Annette Khan credits her social conservative views on abortion and sexuality to her faith as well and sees them reflected in the Republican party under Trump.