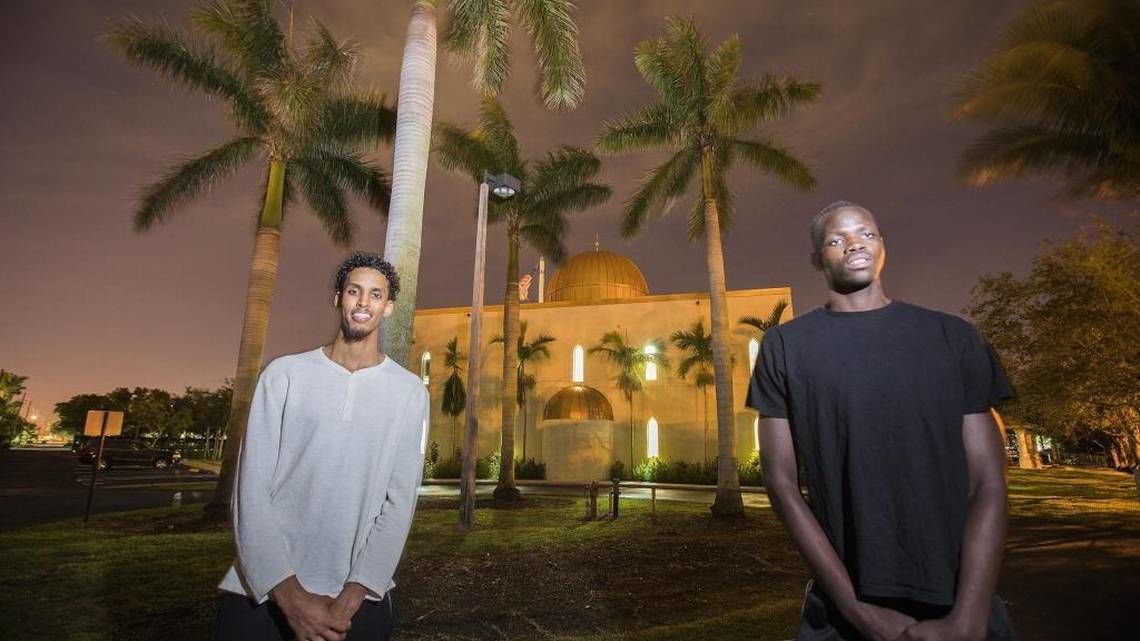 Anthony Evans has been coaching college basketball since 1999, and until very recently, says he has never personally coached a Muslim player – that is, until now. Enter — Hassan Hussein, a 6-9, 215-pound forward, and Elhadji Dieng, a 6-11, 245-pound junior center –both observant Muslims who are playing for Florida International University men's basketball. "When Hassan first came to us, we knew he was a Muslim, but we didn't know everything that went into it," says Coach Evans. "But it's never been a disruption. Normally, Hassan will pray before we go into practice or maybe during stretching. We accept people for who they are, and Hassan has been a pleasure to coach."
Hussein is a first-generation American whose parents arrived in the U.S. in the late 1980s as refugees of Somalia, and says he and his faith are inseparable.
"It's like my DNA… It's who I am and how I live my daily life." Hussein recently graduated with a bachelor's degree in information technology and has started a master's degree in network security.
Elhadji Dieng is originally from Senegal, and says his faith has kept him on the right path. "Without (my religion), I could do something crazy but if you're Muslim, you can't drink. You can't smoke. That's helped me not to do that. I've been around people who have been smoking and drinking. But when I think about my religion … I can't do that."