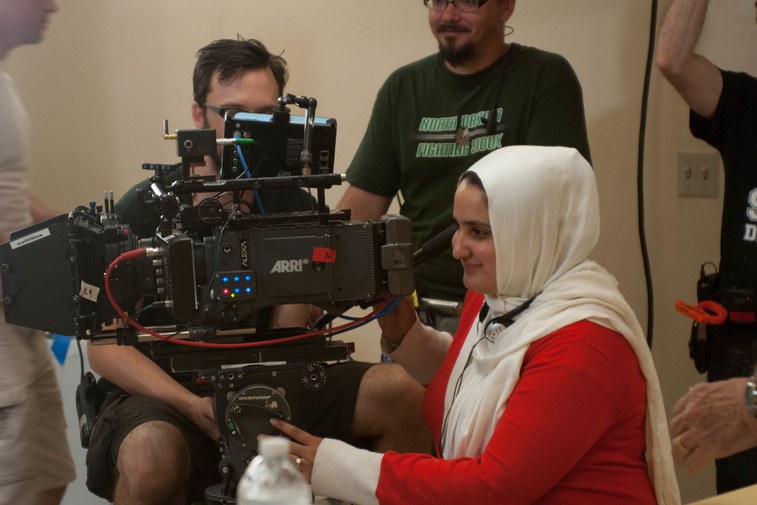 Filmmaker Lena Khan's debut film The Tiger Hunter is not only a film festival success-story, but a clear win for Muslim-driven films. The film stars Danny Pudy ("Community") and Jon Heder ("Napoleon Dynamite"), and follows a Muslim-Indian immigrant's personal journey to fit into the cultural landscape of America in the 1970s. Ms. Khan wrote, directed and produced the feature which started with a Kickstarter campaign where she rallied the South Asian and Muslim communities for support.
The film has won awards at film festivals in Los Angeles, Carmel, Philadelphia, and Santa Fe; and The Hollywood Reporter remarks that "the film consistently resonates with genuine affection and abundant authenticity."
Ms. Khan talking about her film with Teen Vogue:
"The film was inspired by stories of my father and other immigrants I know of when they first came to America. Growing up as a minority here I wondered, Who would be interested in a story about brown people? It's more necessary than ever to have stories that actually reflect the world and people around us. The [main] character of my film happens to be Muslim, but that's not the majority of his story. It's a young man trying to live up to the legacy of his father and feeling worthy enough for the love of his life. These are obstacles that are relatable.
"It would be a lie to say that Hollywood hasn't done its fair share in creating part of the fear of Muslims that exists. It's time for Hollywood to do its part in erasing what they and the media helped create and let Muslim storytellers tell their stories. "
Tiger Hunter is releasing nationwide this weekend, September, 22nd. Come out and support the movie! CLICK for a screening near you!