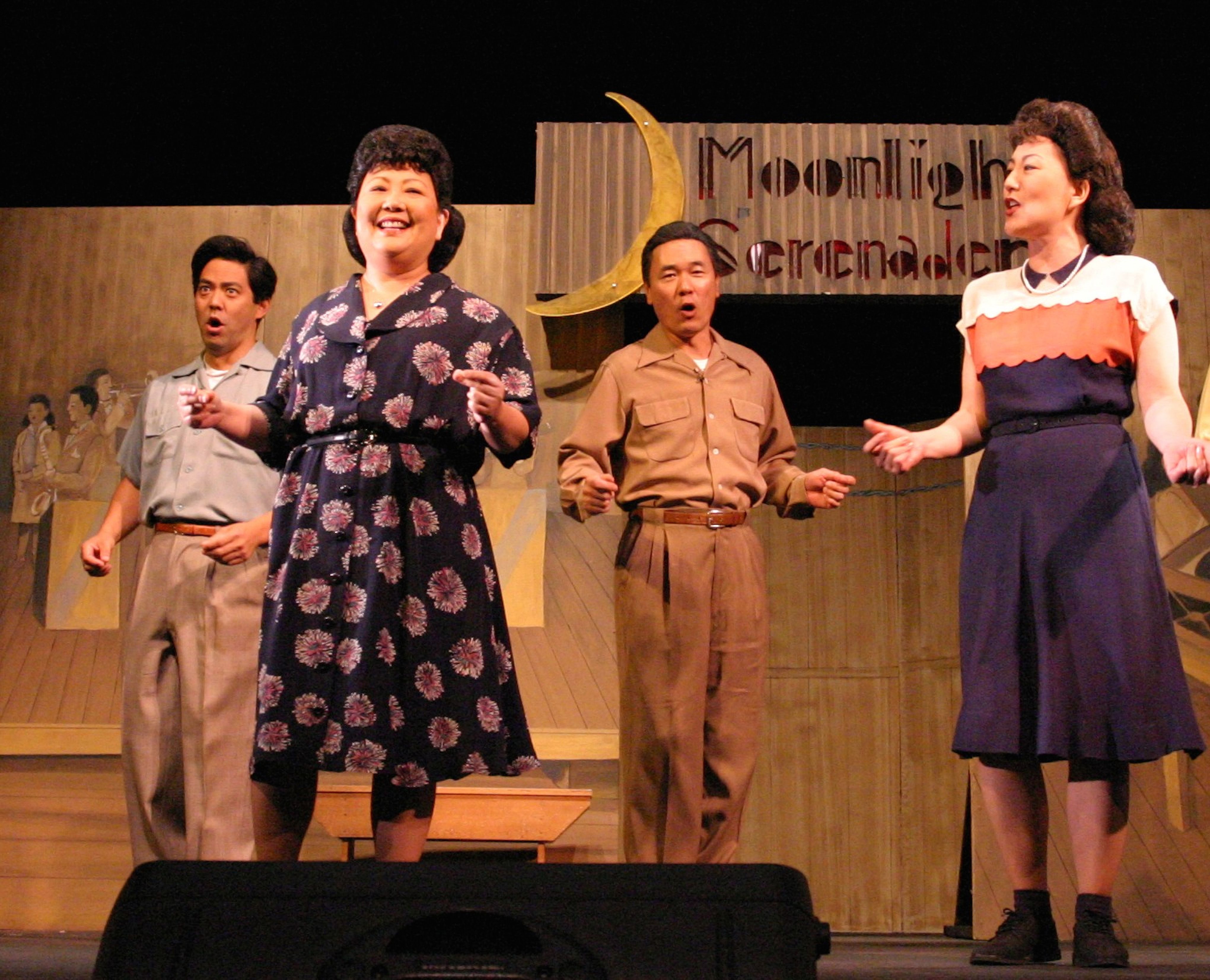 After 15 years of entertaining Japanese American senior citizens with singing American classic songs and standards, the Los Angeles theatre trope The Grateful Crane Ensemble realized they should refocus their attention to something much more serious and consequential – namely the Muslim Ban. As talk of using Japanese-American incarceration during World War II as "precedent" for policies targeting Muslims became intensified post election, the non-profit theater trope felt they had to address the issue head-on and most importantly, support the Muslim American communities.
"Alarm bells went off within the Japanese-American community and within our group," says Soji Kashiwagi who is the theater's playwright and producer. "We have made a commitment in doing all we can so that what happened to our families never happens again."
Many of the seniors in the audiences are second-generation Japanese Americans born in the U.S. (called "nisei") who had spent their youth detained in World War II incarceration camps. Hearing the classic songs jars the memories of the elders which often leads to important dialogues with younger generations.
The theater group recently appeared at the Arab American National Museum in Dearborn, Michigan, and took part in a panel of Japanese and Muslim American activists discussing the aftermath of the 9-11 attacks. Up next are performances in Chicago and various cities in California, with a focus on places with large Muslim American communities.
"Before, everyone said, 'Never again,' I saw some old sansei activists with signs that said, 'Never again is now,'" comments Mr. Kashiwagi ("sansei" are third-generation Japanese Americans). "We do not want this to happen to anyone ever again."