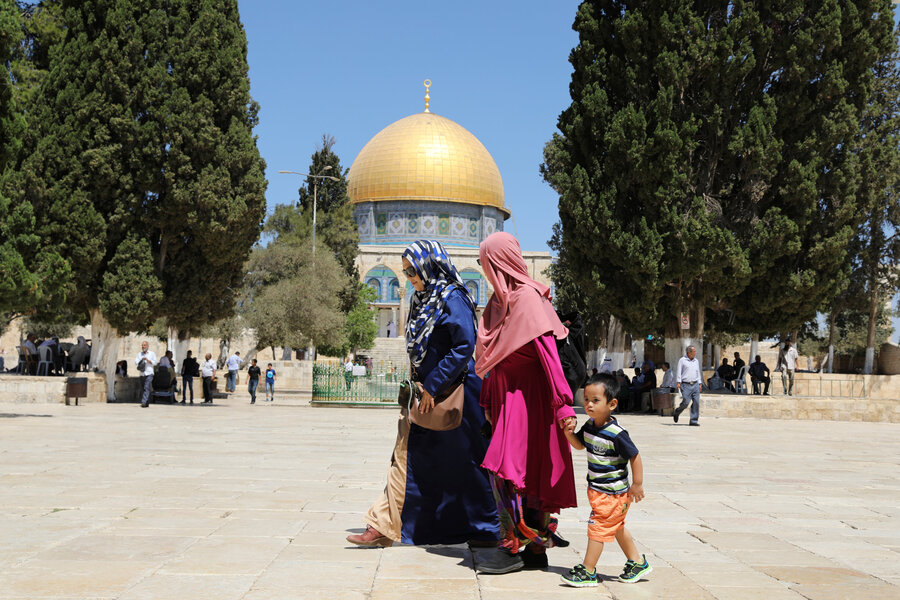 Both Israel and the Palestinian Authority in the occupied West Bank are vying for their business – yup, that's right, Muslim tourists. According to the Christian Science Monitor, Muslim tourists mainly visit to pray at Jerusalem's Al-Aqsa mosque which is one of the world's most contested and volatile holy sites. Last year, the Israel's Tourism Ministry recorded 115,000 Muslim tourists — about half of these identify as pilgrims and about 100,000 came from Turkey (Indonesians and Malaysians are also highly sought visitors).
"We have been conducting a campaign to introduce Turkish tourist companies to Palestinian hotels in Ramallah, Bethlehem and Jerusalem, and we have started to see many of them booking their rooms in these hotels," says Jereyes Qumseyah, spokesman for the Palestinian Tourism Ministry. As of now, the ministry does not have statistics on the scope of foreign tourism to the West Bank and East Jerusalem.
"An increasing number of Muslims are visiting Al-Aqsa. Maybe the numbers are not as high as we had hoped, but we hope they will increase in days to come," says Grand Mufti Mohammad Hussein, a senor Palestinian cleric.