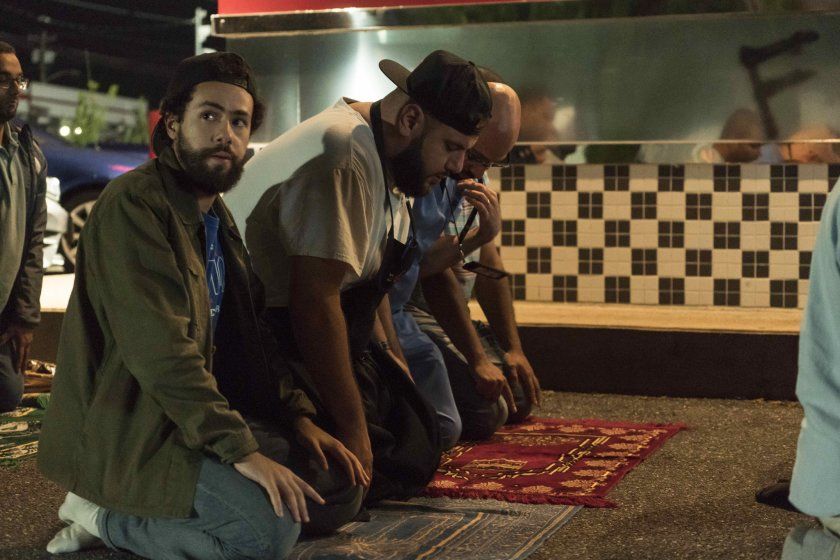 Lorraine Ali is an Iraqi American television critic and in this op-ed for the Los Angeles Times, takes on Hollywood's interpretation of Arab culture.
Here are some insights/tidbits from her piece:
— Star Wars: Galaxy's Edge, Disneyland's new theme park: The 14-acre immersive experience is designed to transport guests from the old-timey shops of Main Street to the Black Spire Outpost on the planet of Batuu, "a remote trading port for smugglers, traders, and adventurers traveling the Outer Rim and Wild Space."
** Galaxy's Edge, like "Star Wars" creator George Lucas, was inspired by Islamic architecture, nomadic desert life and cultural markers throughout the Middle East. It borrows from the rugged terrain of Tunisia and Jordan, the chaos of war-torn areas stretching from Sanaa to Gaza and the romance of an exotic Arabia concocted in the backlots of old Hollywood.
** Lucas named Luke Skywalker's home planet, Tatooine, after the Tunisian town of Tataouine, a spot in North Africa he reportedly fell in love with. It's no wonder we'd later see Tusken Raiders dressed like Bedouins, or Jabba the Hutt puffing on something that looked a lot like a hookah.
** Disney representatives reportedly said that Black Spire's marketplace was fashioned after a souk in Istanbul, and it's easy to see the resemblance while walking under the brass, filigreed lamps, through the merchant stalls and down the outposts's winding alleyways.
— Some corners of the Arab and Muslim community felt the revamped "Aladdin" was still too Orientalist and inauthentic, despite the fact that the story is derived from a fictional tale written by a Frenchman about a place that never existed outside his own imagination. Despite the criticisms and lukewarm film reviews, the risky undertaking has rekindled a love affair with genie pants, DJ Khaled and turquoise blue.
— "Ramy Youssef: Feelings" follows the success of his breakthrough Hulu sitcom, "Ramy," where he dramatized his experience growing up in New Jersey into comedic, half-hour episodes that tackled dating while Muslim, terrorism, immigration and racial profiling.
— The Middle East, with all its charms and flaws, is a complicated, fascinating mess of a place, and we're finally starting to see its myriad angles reflected across an impossibly wide array of entertainment. It's a shift that's not lost on the folks who live in the very places that have dazzled the most jaded of Hollywood directors. A few years ago while I was in United Arab Emirates, I took a drive three or more hours into the vast desert outside Abu Dhabi, a place called the Empty Quarter where "The Force Awakens" had just wrapped up filming.