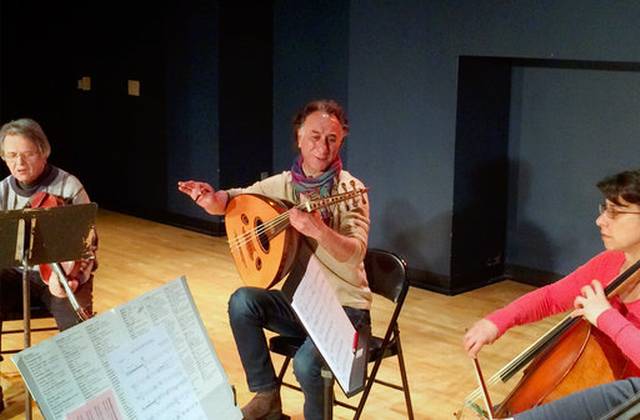 "Letters from Iraq" is Iraqi-American composer Rahim AlHaj's new album, a personal reflection of the 2003 war. The composer was inspired by letters from Iraqis who wrote of love, loss and hope during wartime.
A letter from Mr. AlHaj's own nephew, Fuad, inspired the album concept. In 2003, Fuad was a teenager living in Iraq when a bomb exploded as he was getting a hair cut. Fuad wrote of the carnage around him but ended on a positive note, declaring what a beautiful day it had been. "I felt obligated to make these stories," the composer, who currently lives in New Mexico, recounts. "It has to be heard — it has to be seen. … This is what the Iraqi people went through during that time period."
Mr. AlHaj first thought about reading the letters in lectures but ultimately felt they deserved a more meaningful treatment. He began writing instrumental music for the oud (Iraqi stringed instrument), violin, viola, cello, bass and percussion. "It's really challenging because it's abstract — it's not words — but people understand it," says Mr. AlHaj.
The composer is currently on a national tour in support of the new album.