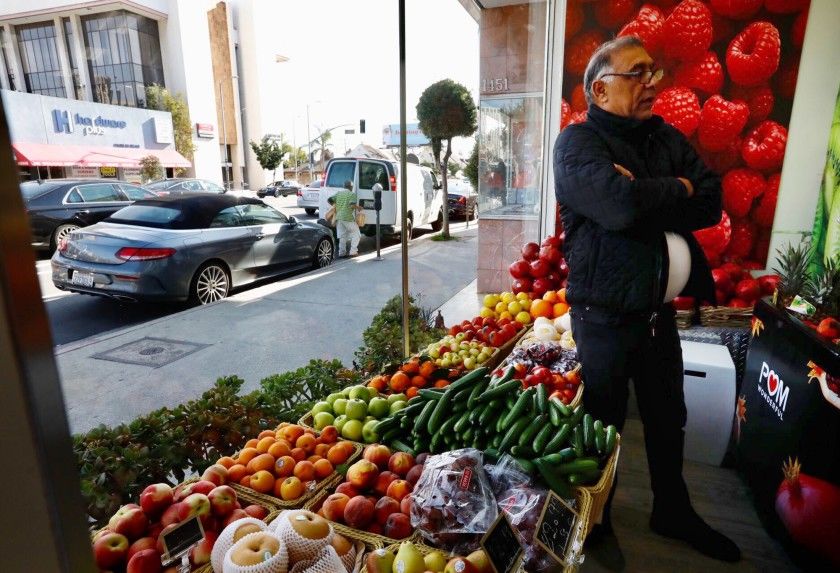 According to the Los Angeles Times:
As word spread of Suleimani's killing in Iraq by U.S. military drones, in a strike ordered by President Trump, few parts of the U.S. were more affected than California, home to the largest population of Iranians outside Iran. Many in the diaspora found themselves in a familiar position on Friday, straddling two worlds — at once concerned with how a sudden dramatic rise in Middle East tensions might further destabilize the region and affect friends and family in Iran, and afraid of being targeted at home should violence escalate and harm American citizens.
Across the state, Iranian Americans said they were variously shocked, alarmed or relieved that the man seen as a cultural icon in Iran, and the mastermind behind the Islamic Republic's military operations throughout the region, is gone. Some members of a community that has grown accustomed to the four-decade geopolitical chess match of Iran-U.S. relations are wondering what will follow, as Tehran quickly vowed "harsh retaliation" for the attack and the White House urged U.S. citizens to leave Iraq immediately…
In the 40-plus years since the Islamic Revolution began, Iran and the West have clashed repeatedly: over the 1979 student seizure of the U.S. Embassy and the subsequent hostage crisis, over the 1980s Iran-Iraq war,over the 1989 fatwa against author Salman Rushdie, and more recently over Iran's role in the Syrian civil war, its support for militant groups such as Hezbollah, and its ambition to develop nuclear weapons.
Suleimani's death felt "very different" from those previous flare-ups because of the important role the general played within the Iranian regime and throughout the region, said Narges Bajoghli, author of "Iran Reframed," a book based on 10 years of field research with Iran's Islamic Revolutionary Guard Corps.
"He was personally very close to [Supreme Leader Ali] Khamenei and played a significant leadership role in the IRGC," she said. In Iran, she added, Suleimani was seen as one of the main reasons that the enemy Islamic State had been kept at bay. "Even among folks that really dislike the Islamic Republic, Hajj Qassem, as they call him, everyone talked about him in a respectful way," she said…
Porochista Khakpour, an author and essayist, said she was more worried for Iranians in the Islamic Republic than for Iranian Americans like her in the U.S. Her native country, she said, "has been reviled my whole life."
"On the one hand, as an American or New Yorker I feel safe," said Khakpour, 41, who moved to the U.S. as a child. "On the other hand, as an Iranian, this clearly doesn't do anything for the profile of Iranians abroad or anywhere."