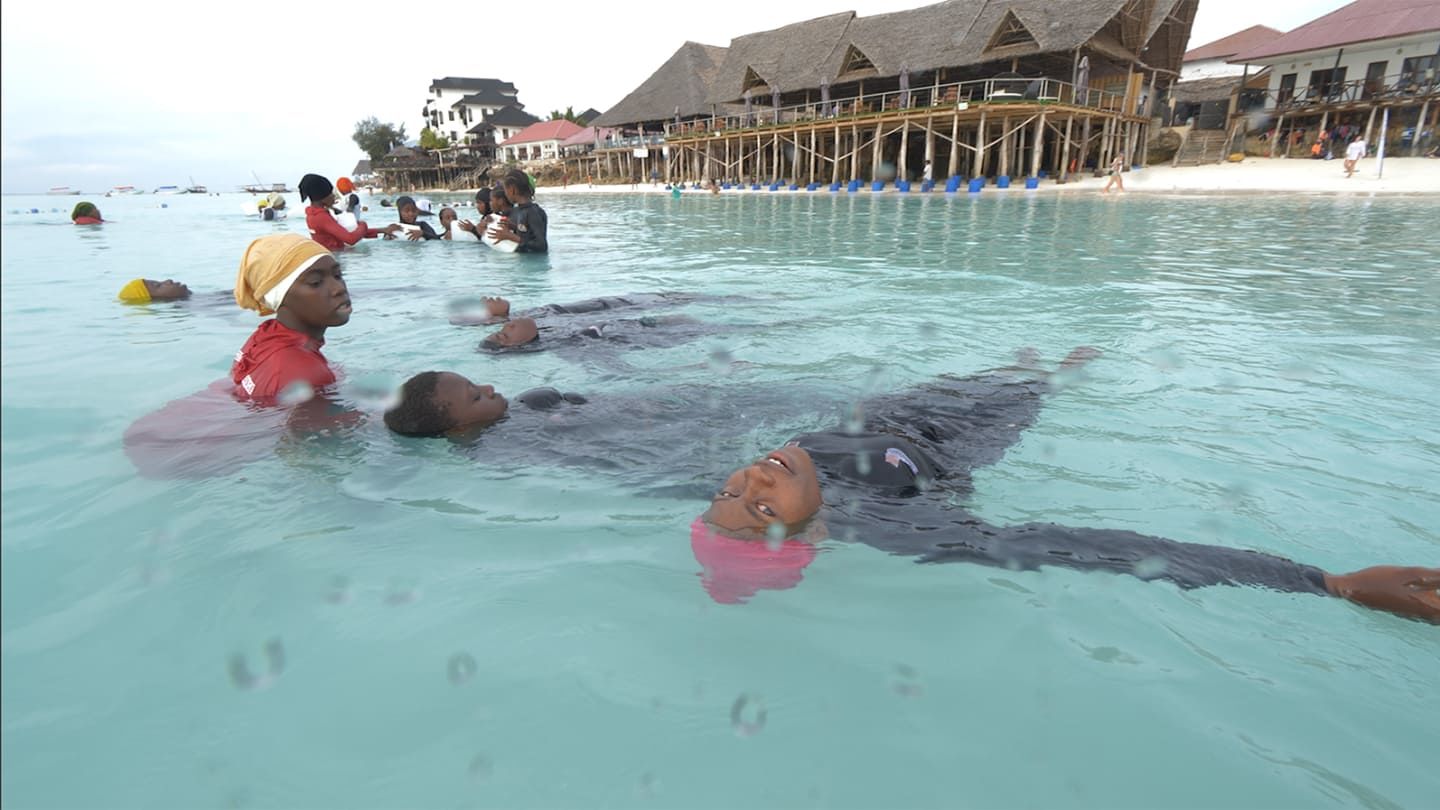 Everything revolves around the Indian Ocean in Zanzibar — from fishing to seaweed farming to tourism, water is the way of life for the citizens of this predominantly Muslim island. And yet despite this, a large portion of the population does not know how to swim. In 2011, Zanzibar was struck by tragedy when a spice islander boat capsized. Many locals on board drowned because they did not know how to swim. Soon after, a swimming program called "The Panje Project" launched to teach the local communities how to swim.
Though it sounds like a "no brainer," there were some cultural barriers to get past. When Khadija Sharriff started the initiative, families were reluctant to send their female children for lessons. "When we first started, the elders… in the village… just couldn't put their finger around this concept of taking their daughters to the beach and teaching them how to swim." It was not until a prominent elder in the village enrolled his daughter to the swimming program that others eventually followed.
Ms. Sharriff and her team have made sure Muslim women and girls feel comfortable. They have designed a "burkini," a full-length swimsuit, for their female pupils, and have hired and trained female swimming instructors, locals from the community. Three years ago Kazija Haji says she didn't know how to swim but thanks to the program, she now says that not only is she now not afraid of the water, but she's also a swimming instructor. " I feel such a great sense of accomplishment teaching swimming because I do it for myself, my family and my community."
To date, 7,000 people have learned to swim through the program and last year alone, 633 Muslim women and girls learned how to swim. No small feat for according to the WHO, 372,000 people across the world die from drowning each year, and women and children are reported to be at most risk.