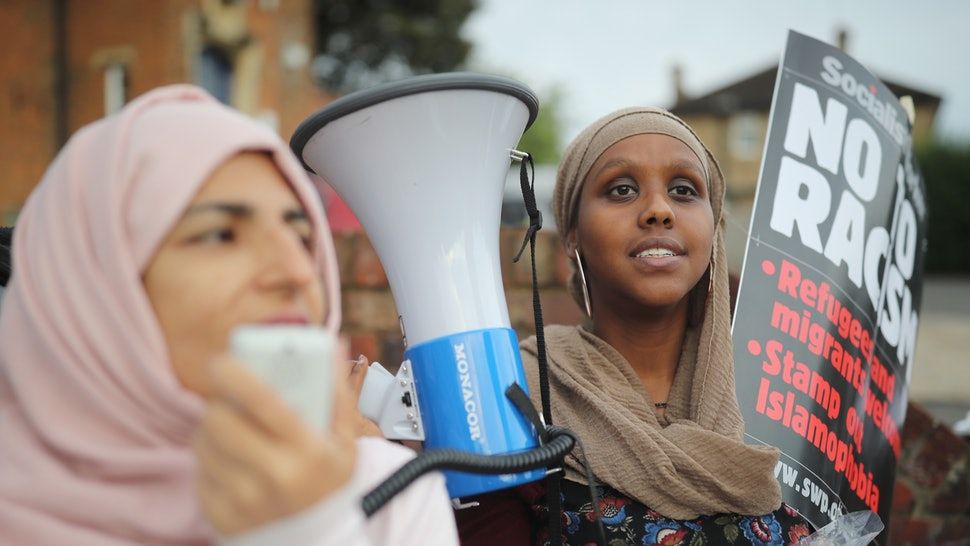 This year places like Quebec and Austria have passed bills banning some public servants from wearing religious garbs at work. Quebec's ban (also known as Bill 21) was passed on June 16 and will impact teachers, police officers, and judges. Many feel that the ban could disproportionately affect Muslim women, as hijab is one of the most visible types of religious wear.
Malak Shalabi recently launched Hands Off My Hijab to urge the Quebec Superior Court to reject the bill. "We have a responsibility to stand up and to speak against these laws," says the law student.
In this op-ed for Bustle, journalist Syeda Khaula Saad writes about ways one "can protest hijab bans and support Muslim women." And here are her suggestions —
Educate Yourself
"Studying modesty as a concept in Islam enhances one's understanding of the hijab and its manifestations in forms other than religious wear," says Malak Shalabi. Once you learn about the origins and importance of the hijab, you can be a better advocate for a Muslim woman's right to express her beliefs through it.
Talk To Muslim Women
The only way you can truly understand what Muslim women's lives are like every day is by acknowledging and listening to their real experiences. Reading about statistics on hate crimes against them is one way to gain insight. There are also online publications and blogs such as Muslim Girl that you can read to learn about the lives, struggles, interests, and concerns of Muslim women everywhere. "Listen to people who are part of the community who are actively working against this type of stuff," says Malak Shalabi.
Advocate On Social Media
Ms. Shalabi tweeted out the hashtag (#handsoffmyhijab), voiced her frustrations, and built a community. "Although we can't be there in person, we can most definitely make a statement online and show every Muslim woman and every person who represents a faith that we're behind them," Shalabi says.
Sign A Petition
Ms. Shalabi says she felt a petition was the best course of action for her campaign. The petition asking the Canadian government to reject Bill 21 garnered over 23,000 signatures in a week.
Donate To Orgs That Support Muslim Women
… such as: World Hijab Day, Invest in Muslim Women, Shirzanan, the ACLU, and the Islamic Relief Fund's programs for Muslim women.