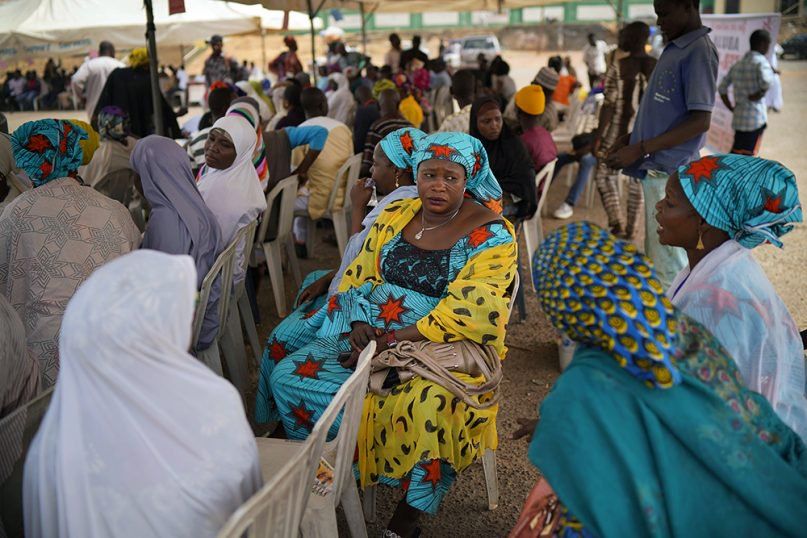 From Religion News Service:
There has been constant conflict in northern Nigeria for decades, pitting the majority Muslim population against the minority Christian population…In Kaduna state, the Hausa-Fulani tribe makes up 60% of the population, and the non-Muslim minorities who are mainly farmers make up the remaining 40%. The minority Christian populations have for decades accused Muslims of using elections to control political and economic power in the state by only electing Muslim leaders. They have also felt marginalized in terms of development and job opportunities.
As a result, there have been nonstop attacks on communities, leading to the loss of thousands of lives, with several others injured. In recent weeks some churches, Mosques and Islamic schools have been burned in retaliation. However, the tide is slowly turning — at least on a small scale. Lately, Muslims have been reaching out to Christians in northern Nigeria to seek reunion and deliver a message of peace, hope and solidarity that all Muslims are peace-loving people.
"I urge Muslims and Christians to live in peace and harmony," Emir Muhammadu Sanusi II said by phone from northern Nigeria. "People who are killing others and looting their properties are criminals. Islam promotes peace, and I urge Muslims to show their Christian brothers that Islam is a peaceful religion."
Mahamadou Aliyu, a Muslim from Kaduna state in northwest Nigeria, said he recently reconciled with his Christian neighbor. "We reconciled and shared a meal together," said Aliyu, 35, a father of five. "We all worship one God who loves peace, and we should respect and tolerate each other as brothers and sisters. We should never kill each other and hide behind religion."