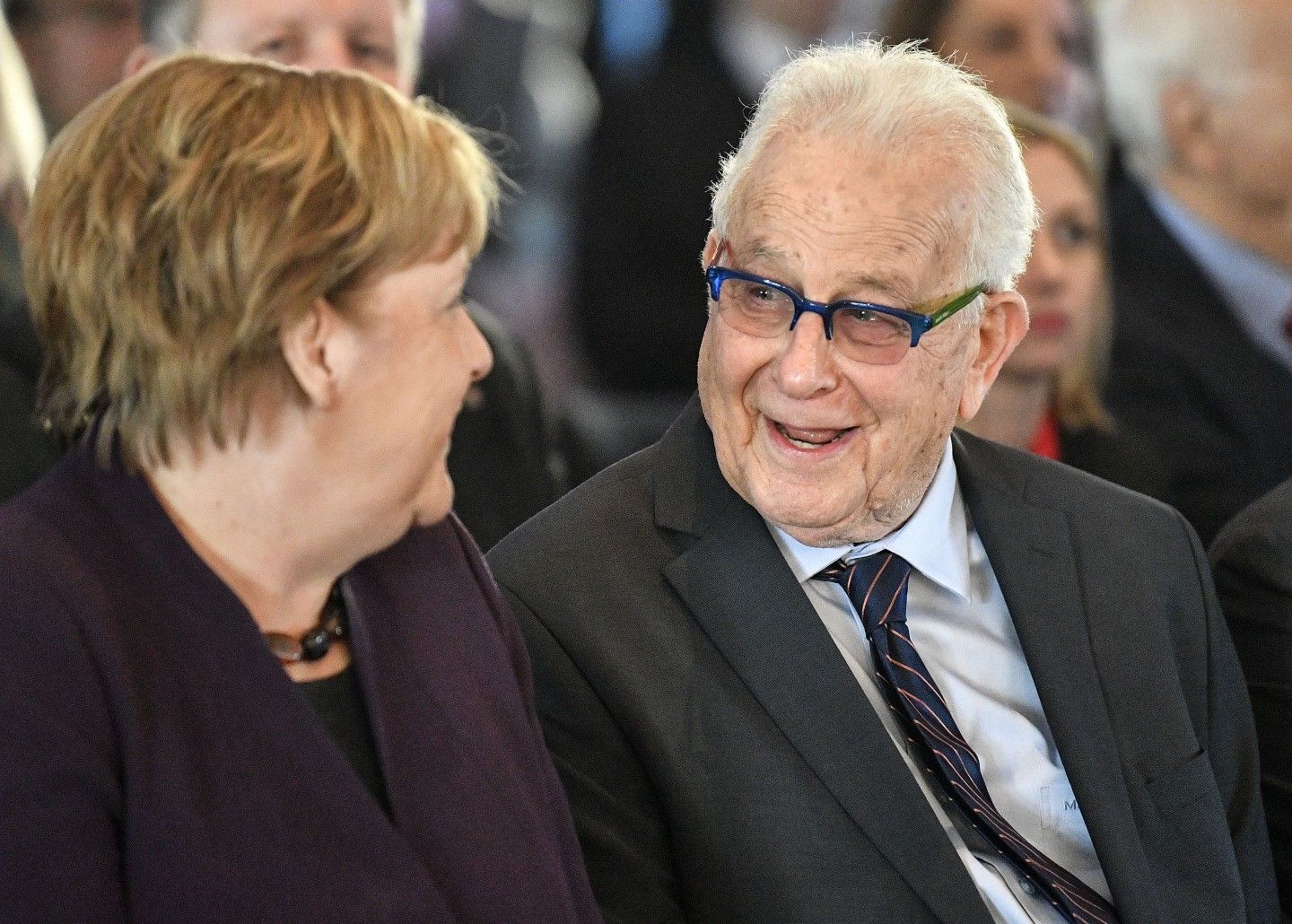 Sabeth Schmidthals, a teacher at the Theodor-Heuss Community School in Berlin, says several years ago she became concerned about how little her students knew about the Jewish Holocaust. Many of these students were recent Muslim immigrants to Germany, hailing from places such as Syria and Palestine, and some had experienced war and great personal hardships. She began asking her students about their own family histories and encouraged discussion. It soon became clear to her that one could not expect young people to be interested or empathetic about another faith's genocide, if they weren't able discuss the horrors they had experienced first hand.
"Because of their experiences of exclusion, or sometimes even of fleeing or of racism, students with a migration background develop much more empathy and understanding for what happened back then," explains Ms. Schmidthals. "Because they see again and again, that even though they're not equivalent at all, there are similarities. And they've developed a sensitivity for the material."
In 2015, Ms. Schmidthals took students to Israel, where they had a chance to speak with Holocaust witnesses and visited holy sites. "It makes a difference whether you're told this history or whether you see it," says Omar Bounouala, a former student.
Chancellor Angela Merkel (pictured with a Holocaust survivor) has reaffirmed that anti-Semitism will not be tolerated. But, according to the New York Times, it remains a delicate issue for Germany, as the country integrates new residents, and the far-right Alternative for Germany party expands its influence. Also, of note, there are no national standards for how to teach the history of the Holocaust or counter anti-Semitism in schools. It's left to… the teachers.