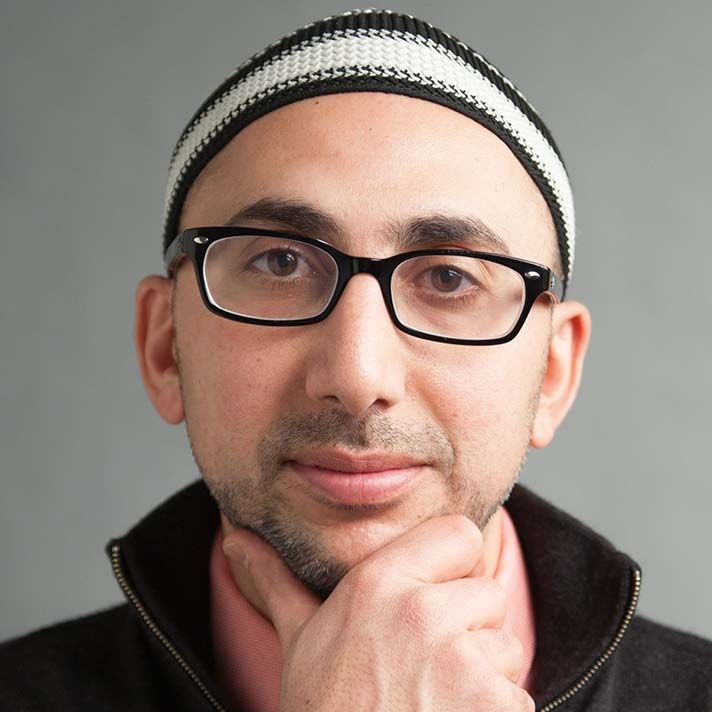 This is "what you do as a Muslim: You commit your life to being a force for good, particularly in neighborhoods and communities that have struggled because of historical injustices, because of profound disparities."
The person behind this quote – Muslim community organizer Rami Nashashibi – was awarded the prestigious MacArthur Foundation Genius Award this week for his work as founder of Chicago's Inner-City Muslim Action Network. Through the nonprofit, Mr. Nashashibi has helped people coming out of prison rehabilitate by providing job training, housing advice and other life tools. He has helped to transform liquor stores to more neighborhood friendly stores that provide fresh fruit, vegetables and healthy food to low-income customers across the South and Southwest sides of Chicago. And he's also set up a medical clinic and mental health counselors to serve residents of Marquette Park.
"My journey, which is an ongoing journey around spiritual development and faith engagement, in recent years has been radically informed by Pentecostal preachers, Jewish rabbis, Lakota elders," says Mr. Nashashibi. "While I still say I am very deeply rooted in Muslim sensibilities and Muslim faith values and traditions, I'm also broadly informed by faith practices that I've seen articulated by people who have taken those practices to the streets."
Terry Mazany, the former president of the Chicago Community Trust, says that Mr. Nashashibi is "a great leader" with vision. "He's committed to working on the ground in a high-needs community. He's always had the capacity to engage a large number of residents and the commitment to bringing resident voices to the table."
The MacArthur Foundation Genius Award also comes with a impressive cash reward of $625,000 to be paid out over time.