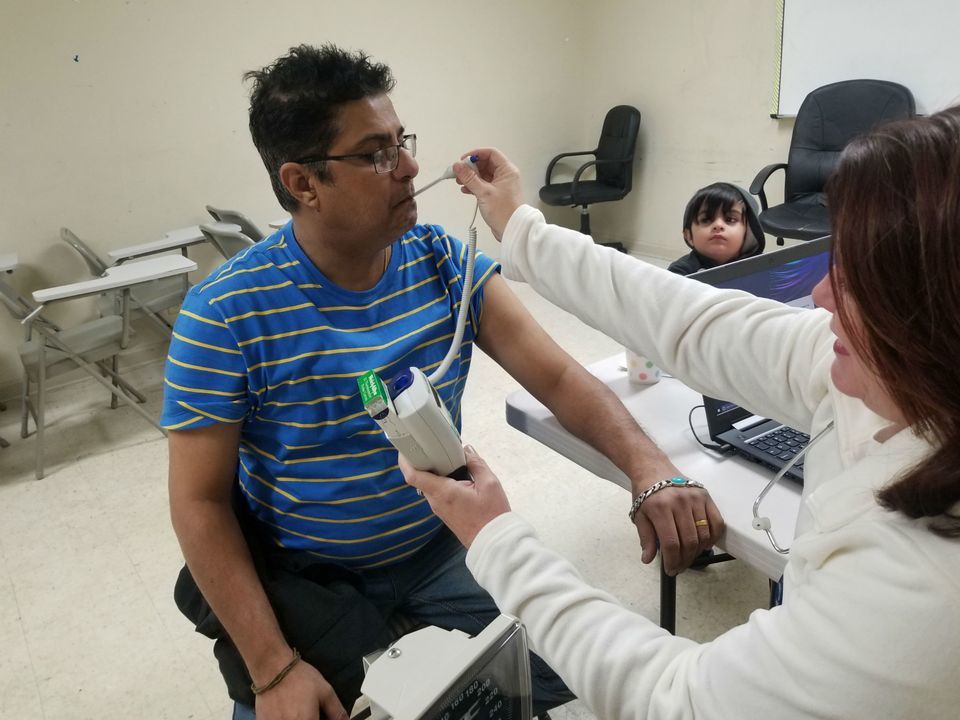 For more than a decade, Muslim physicians have opened clinics across the country, funded primarily through donations to help those that are low-income and uninsured. The Red Crescent Clinic of Alabama is one such clinic which operates out of the Hoover Crescent Islamic Center where a team of 16 Muslim physicians treats patients for free regardless of income and religion. Every Sunday afternoon classrooms are converted into healthcare hubs facilitating flu shots, vaccinations and lab work. Costs are minimal or free, and prescriptions can be found at steep discounts.
Co-founder Talha Malik immigrated to New York City from Pakistan in June 2001 to study internal medicine. Following the aftermath of 9-11, Dr. Malik, along with his colleagues, felt they wanted to give back to the community and directly help those that were poverty-stricken. "We were taught to be compassionate to help the widow, poor and those who have less than us in the same way any civilized society would bring their kids up," says the doctor.
In 2011, Dr. Malik and a group of Birmingham doctors of Pakistani descent decided to open a free clinic, providing services that would allow them to illustrate the servitude of the Islamic faith by helping those who couldn't afford primary healthcare. After receiving support from the Birmingham Islamic Society and other donations from the Muslim community, the clinic opened in 2012. Last year, the clinic saw 396 patients – 40% of the patients were non-Muslims.
Aly is a new patient of the clinic and says he depends on the clinic because he doesn't have medical insurance. "With all the free services and all the professional doctors, it's just nice to be here."