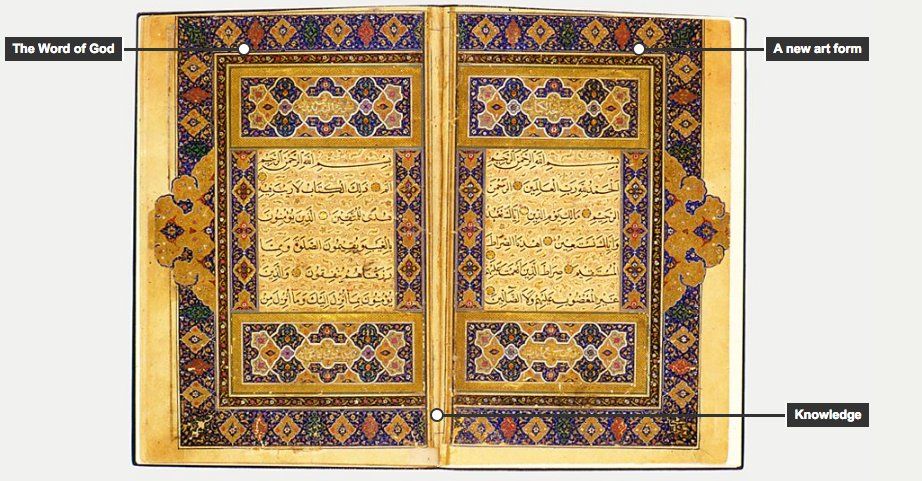 In this interactive experience, the BBC takes you through the importance of calligraphy to the Islamic faith – from why it's a sacred art form, to stunning examples in the Quran, to becoming a master calligrapher.
"Muslims believe the Quran is the word of God as revealed to the Prophet Muhammad. It is the earliest known book written in Arabic and played a key role in the standardization of the Arabic language. But when it was first committed to parchment in the 7th Century, Muslim scribes faced a daunting task – how to develop a script worthy of the Word of God? As Islamic societies shifted towards a written rather than oral culture, calligraphy developed and became one of the most distinctive artistic elements of the religion." (per BBC)
A great read/experience!