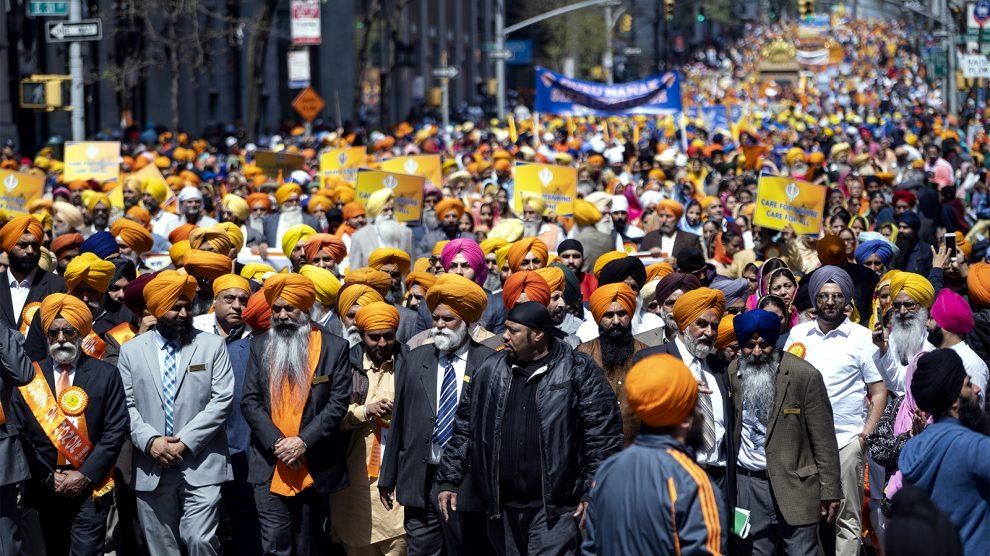 In this op-ed for Religion News Service, Imam Omar Suleiman, founder and president of the Yaqeen Institute for Islamic Research, pens a personal thank you to the Sikh community who he says "has borne the brunt of Islamophobia since the aftermath of 9/11." As he explains, "Bigots often mistake Sikhs for Muslims due to their highly visible turbans, beards and scarves. Despite the real harm this has caused Sikhs, they have consistently refused to throw the Muslim community under the bus by simply distancing themselves from Islam."
Here are some more snippets from the powerful commentary:
— …the Sikhs [are] the fifth largest faith group in the world, number only a few hundred thousand members in the entire U.S., most of whom live around New York City and in California. But in this rising climate of xenophobia, especially Islamophobia, they have become easy targets.
— You may have seen the video of Canadian New Democratic Party leader Jagmeet Singh, a candidate for prime minister, being heckled by a protester in 2017 for trying to "push Shariah" and being in "bed with the Muslim Brotherhood." His brother, Gurratan Singh, also a member of Parliament, went viral last month for how he handled an Islamophobic heckler outside a Muslim convention. Gurratan tweeted afterward, "I will never respond to an Islamophobe by stating, 'I am not a Muslim.'
— The slaying of Deputy Sandeep Singh Dhaliwal in Houston last month reinforced the cost of how Sikhs choose to deal with their impossible situation… As he navigated the streets of Texas with or without his uniform, most people, including the man who is accused of killing him, probably saw nothing more than his skin color, turban and beard. No matter how American Dhaliwal was on paper, and how remarkable of a human being he was in action, his appearance rendered him conclusively foreign.
— As an American Muslim who wears a kufi and a beard, I want to take this occasion to say thank you to the Sikh community. Thank you for the constant solidarity you show to my community, and the constant service you render to our country. Your community is too often underrepresented in the discussion of fatal bigotry, uncared for in its grief and unappreciated for its service and solidarity.