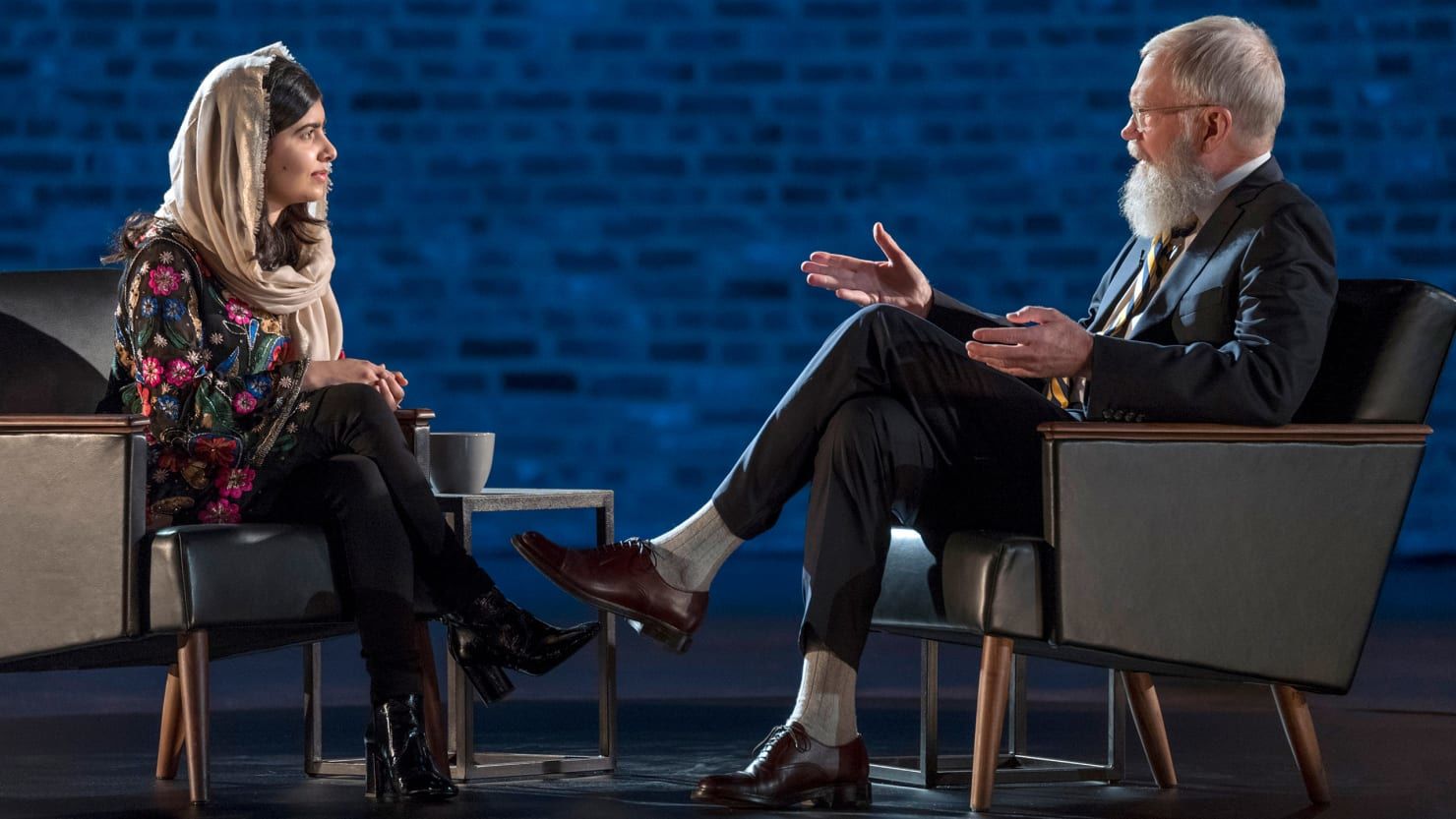 The first couple of episodes of David Letterman's new talk show My Next Guest Needs No Introduction featured such mega A-listers as President Barack Obama and movie-star and filmmaker George Clooney. For his upcoming show, Letterman welcomes yet another icon, 20-year-old world activist Malala Yousafzai.
Letterman asked the Nobel Prize laureate a straight forward question: "What do you think about President Trump?" Ms. Yousafzai quickly zeroed in on Trump's Muslim Ban. "I know, a ban on Muslims! And I'm a Muslim… Some of the things have really disappointed me, things about sexual harassment and a ban on Muslims and racism. You see all these things and you feel that America, being known for human rights and a country of liberty and freedom, that country should be leading in terms of human rights."
Letterman went on to ask her if there will ever again be another female leader of a Muslim country. Ms. Yousafzai answered, "I think definitely. Very soon, I hope so…. But not just Muslim countries, I think for all countries, even in the U.S., you still don't have a woman president." Letterman deadpanned with: "We've all noticed that."
Malala's episode will premiere Friday, March 9th, on Netflix.