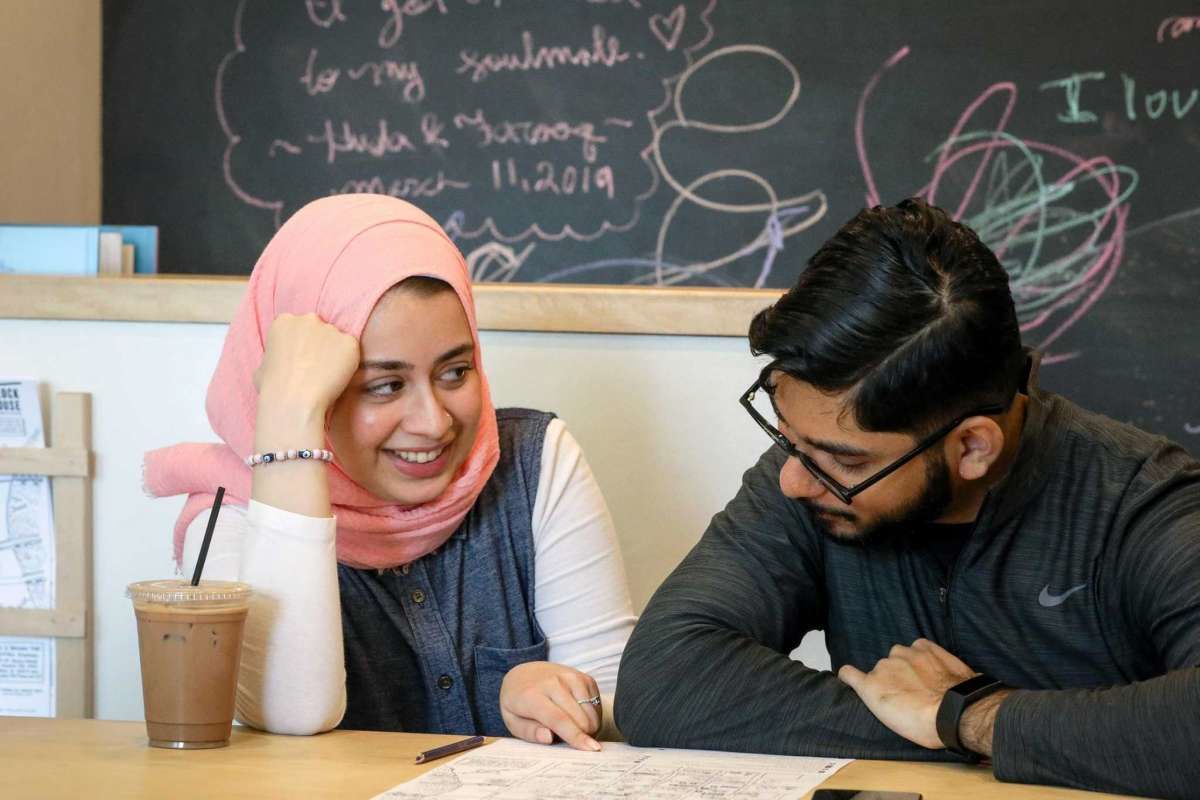 According to a recent Pew Research study, 13% of American born Muslim adults are divorced (compared to more than the 10% of adults in the general U.S. population). Due to the rise in divorce, the Islamic Society of Greater Houston recently started a premarital training program for its members, run by a local Muslim couple.
Safiya Ravat and Mahad Qamar say they had no idea what they were getting themselves into when they got married ten years ago. With bachelor's degrees in fiqh and usul al fiqh (Islamic law and jurisprudence), the couple, now 28, have developed a premarital training program to give newlyweds the resources they wish they had had early in their marriage.
The biggest issue, according to studies, that Muslim American married couples say they face has to do with their in-laws. Ravat and Qamar remark that they counsel through an Islamic lens, carefully considering the cultural and religious context of the son or daughter's obligation to his or her parents. "The unique thing about the Muslim American generation is there's a lot of expectations that come from our cultural backgrounds which seep into the marriage and cause a lot of issues," says Ms. Ravat.
Ravat and Qamar say that the openness to marriage counseling and training in the American Muslim communities is frankly, new. "It's a natural evolution of the progression and growth of the community," remarks Ayman Kabire, vice president of ISGH. "The challenges the community is facing today are such that the urgency is there to address those challenges and needs."