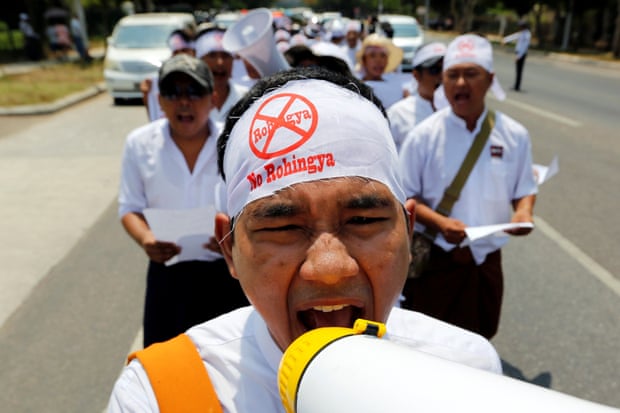 After decades of military rule, Myanmar has entered a new age. State counselor Aung San Suu Kyi is in charge though key areas remain under military control. The Guardian reports that there has recently been a surge in "nationalist activity." Last month, there was a rally outside the US Embassy in Yangon demanding that diplomats stop using the word Rohingya to define millions of Muslims constricted to internal displacement camps in western Myanmar. Nationalists say that the Rohingyas are illegal immigrants from Bangladesh.
Thaungtan is a small village of about 700, mostly farmers, which has recently featured brand new signs at the entrance with dark messages such as: "No Muslims allowed to stay overnight. No Muslims allowed to rent houses. No marriage with Muslims." Buddhist residents say they signed, or were forced to sign, a document indicating that they wanted to live separately from the Muslim community.
"Every religion, every person, should be able to live in every part of the country," says villager San Htay. "Every person should be under the same law … The nationalist guys want to rule the village."?