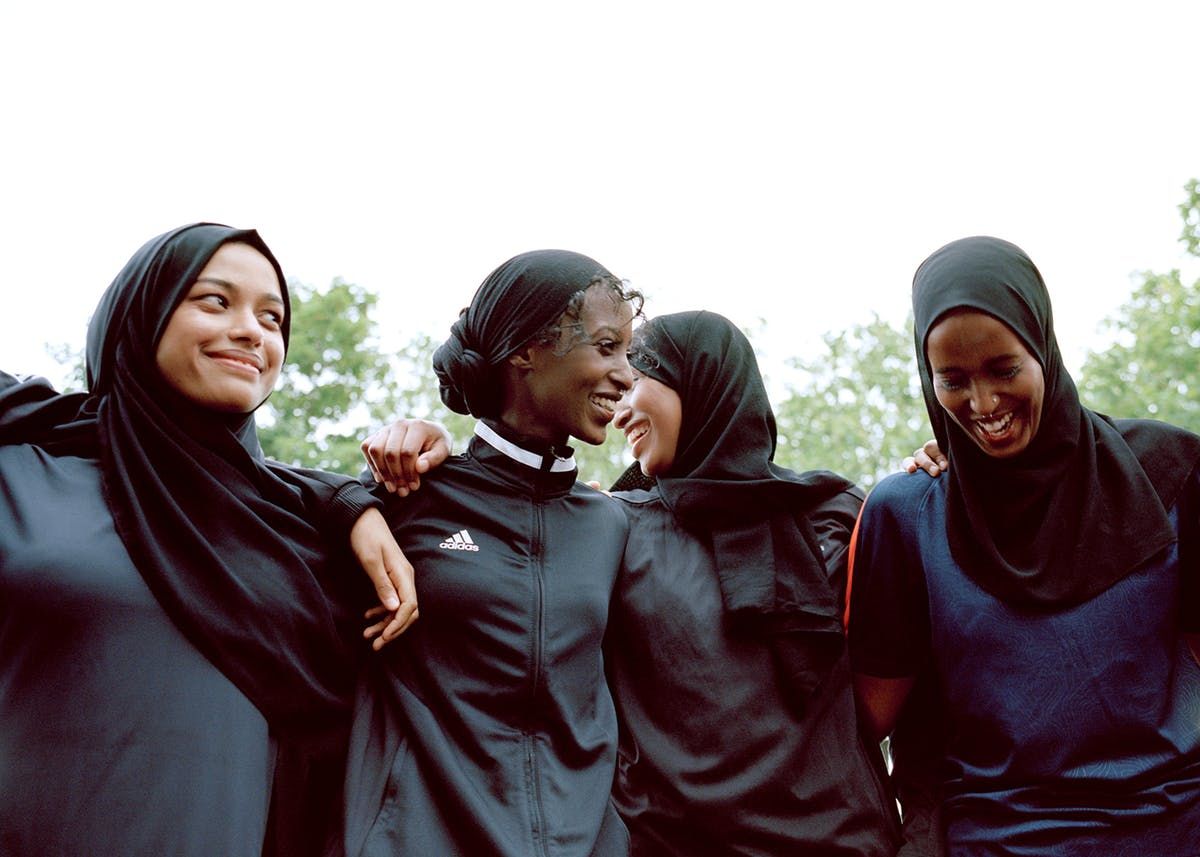 Stylist magazine makes the point that the "the global excitement around the recent Women's World Cup proves that the female game needs more coverage, investment and support. A record-breaking peak TV audience of 11.7 million people tuned in to watch England's quarter-final match against USA, making it the most-watched television program of the year so far (in the UK)."
"Football is in my DNA. Whether I am watching it or playing it, it is in my DNA," says Yasmin, the founder of Sisterhood FC, a London based women's football club geared to Muslim women. At age nine, Yasmin and her family fled the civil war in Somalia and resettled to the UK. Yasmin's father was an avid player in Somalia, as was her grandfather.
"I'm a black Muslim woman. All those three things combined is a lot to deal with in this society," says Yasmin. "So with Sisterhood FC, I want to make a platform to inspire women in football, to encourage different girls from local areas who wear hijabs."
Yasmin says she first came up with the idea for Sisterhood FC during her time at university in Cambridge, where she began coaching a team of hijab-wearing women. She now coaches a total of 40 Muslim football players and says she has created a space for them to confidently play football while wearing the hijab. For some context, in 2007 FIFA banned wearing the hijab during a game and didn't lift the ban until 2014. The repercussions of the ban were that thousands of Muslim girls and women were alienated from the game.
Yasmin says she plans to expand Sisterhood FC to outside of South London, and then hopes to set up a franchise.