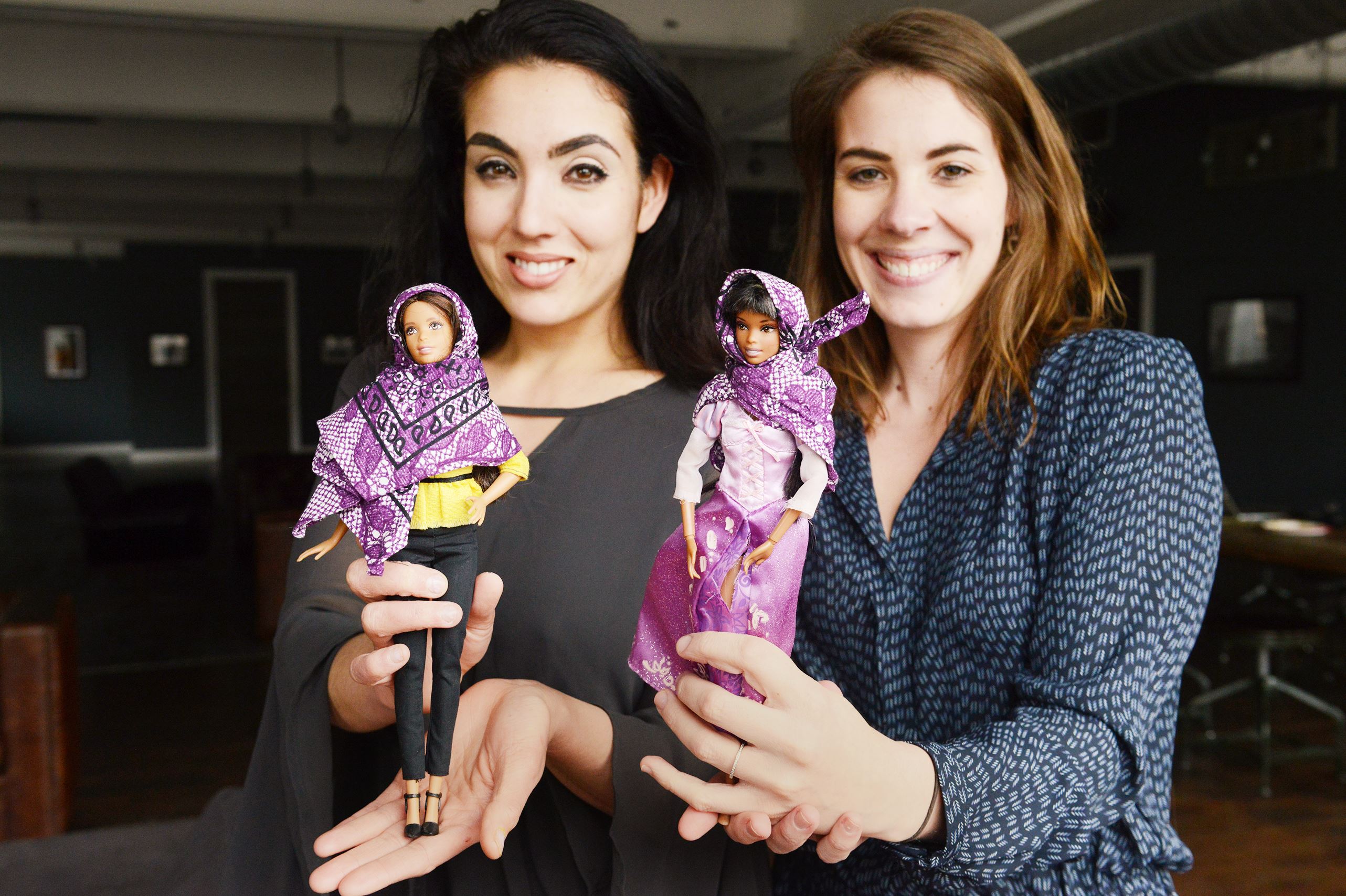 It all started when five year-old Grace Fetterman couldn't understand why none of her dolls resembled her Muslim friend's mother who wears a hijab. Gisele Fetterman thought her daughter had a point, and soon enlisted a friend to design a Barbie hijab for little Grace.
That idea has since grown into Hello Hijab which sells doll-sized hijabs for $6 each. Though miniature and measuring just 36 inches, the hijabs do aim for authenticity, varying in colors and patterns. Muslim seamstresses are in place to create these mini hijabs, and are set to earn a living wage. "If children grow up playing with the dolls and understanding that we're all different but similar, too, they will be much more accepting adults," says Ms. Fetterman.
The miniature hijabs are now available online at ForGoodPgh.org.