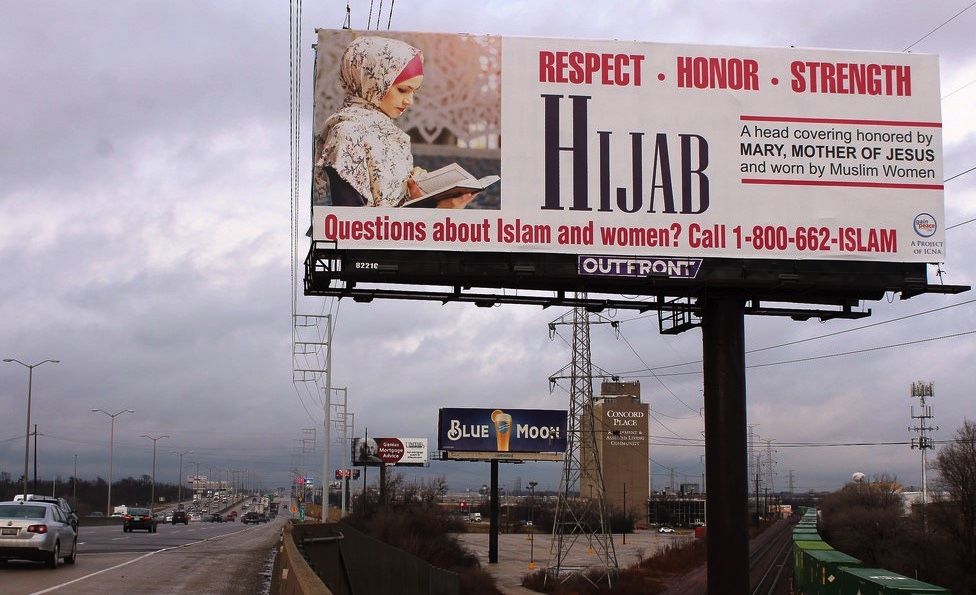 For six weeks, billboards along the Tri-State Tollway and I-55 in Chicago will feature various Muslim women wearing the hijab. The non-profit, GainPeace, says they are putting up these billboards to educated non-Muslims about the hijab, and show that it is a symbol of empowerment and devotion.
"I choose to wear the hijab so I follow the command of God," says GainPeace member, Sara Barday. "Wearing the hijab is 100 percent my choice. As contrary to the popular believe, hijab in no way oppresses us."
GainPeace is encouraging Chicagoians to ask questions about Islam, and they've included a phone number to their organization on the billboards where people can call and ask questions.