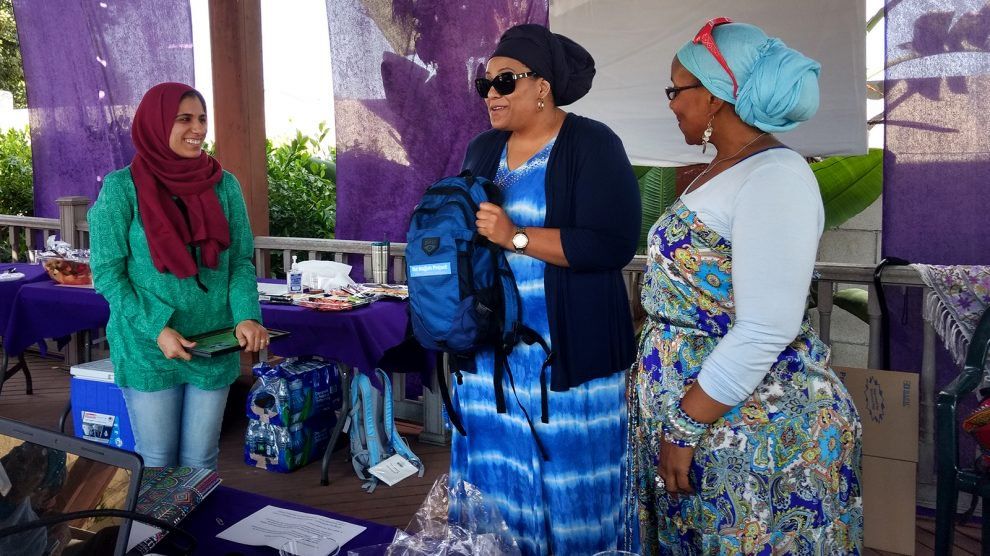 Since early July, Muslims from around the world have been arriving in Saudi Arabia for hajj, the annual pilgrimage to Mecca. Every Muslim is expected to make the journey at least once in their lifetime, but financial commitment is often a challenge as hajj travel packages can cost upwards of $7,490 to $22,500 per person.
Krishna Najieb, 63, a human resources specialist, returned from hajj three years ago and realized that Muslim women in particular often do not participate in the spiritual journey, citing money issues as well as family duties and other social factors. So Ms. Najieb wanted to do something about this and started The Hajjah Project which raises funds for aspiring hajjahs and educates them about the experience. "I wanted to do something that would inspire and educate women to want to make hajj a higher priority in their lives," says Ms. Najieb.
The first recipient of the grant is Maryum Ali — a Los Angeles social worker, activist, public speaker and the eldest child of the late Muhammad Ali. Ms. Ali is not only appreciative of the $500 stipend but also for the advice she has received from women in the group about the particulars of the pilgrimage. "Even though hajj is spiritual, there are a lot of logistics to adjust to," added Ms. Ali.
Noor Abbas, an engineer from Los Angeles, says that The Hajjah Project is an important example for Muslim women to put themselves first when it comes to their faith. "It shows that women should be doing this and can be doing this, and have the support of other women if they are doing this."