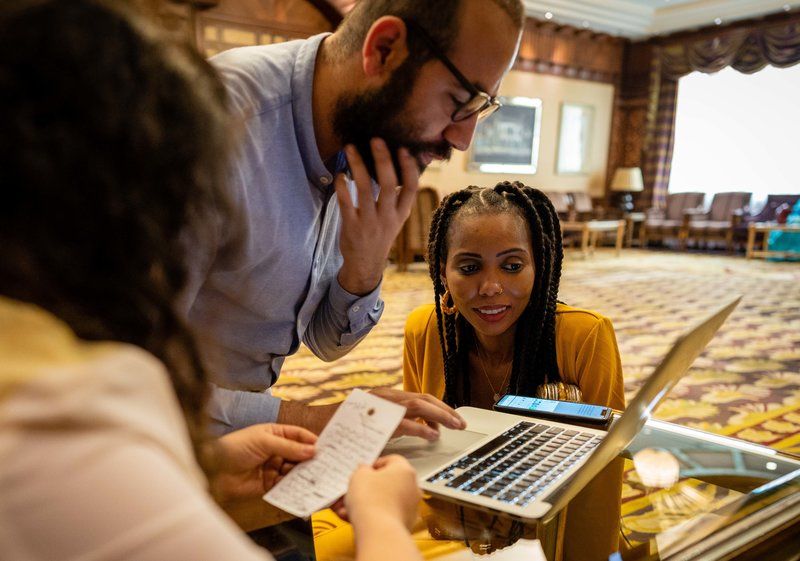 According to UNICEF, nearly 800 million people alive today were married as children. Even though child marriage is against the law in most countries and considered a human rights violation by the United Nations, many communities still consider it a part of religious or cultural tradition. According to NPR, "even though Muslim leaders across the world have tried to end the practice, a number of Muslim-majority countries have relatively high rates of child marriage (as do other nations). And even in countries where the practice is banned, the government may make exceptions for 'special cases.'"
Enter Jaha Dukureh who is determined to end child marriage as she herself was a victim. Hailing from Gambia, she was married as a child two times — first at 15 and then, after a divorce, at 17. This year, she attended the African Summit on Female Genital Mutilation and Child Marriages in Dakar, Senegal and came up with an idea to implore the Muslim clerics there to deliver a fatwa against child marriage.
A fatwa is a religious opinion issued by one or more Islamic legal scholars. Ms. Dukureh hoped to spread the message by obtaining a fatwa from a delegation of five imams at the conference — including Saleh Abbas, deputy grand imam of Egypt's prominent Al-Azhar University. Such a fatwa would be "unique because the fatwa is coming from a major institution like Al-Azhar, which carries a lot of weight in the Islamic world," says Salma Waheedi, associate director at the Program on Law and Society in the Muslim World at Harvard University.
NPR makes the point that the fatwa would not necessary bring immediate change. "A fatwa is non-binding, which means imams cannot enforce it in communities. But throughout history fatwas have been issued with an eye toward guiding Islamic law and civic life."
At the conference, the delegation of imams agreed that a fatwa was justified, and worked with Dukureh and her associates (all of them women's empowerment activists) to write the text of the fatwa and translate it from Arabic to English and French. Abbas announced the fatwa against child marriage at the close of the conference.
The fatwa states: "Marriage in Islam is based on the consent of both parties, particularly the young woman. The age of 18 marks the stage at which a woman can validly express her will to marry." Eighteen is the age considered acceptable for marriage according to the U.N. The fatwa further notes that child marriage undercuts a girl's childhood and development, including education. (CLICK for the full text)