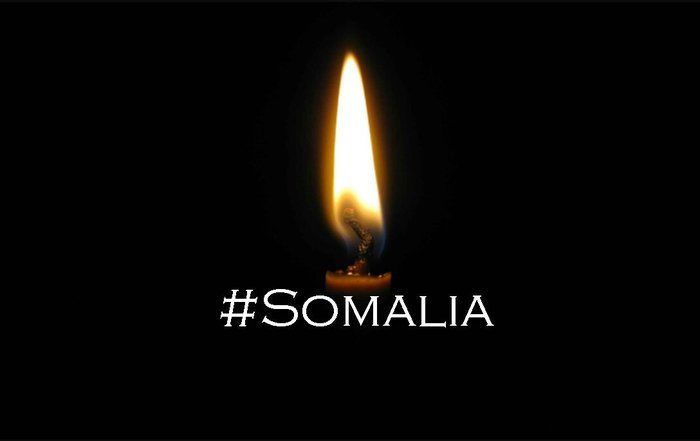 According to Reuters: "More than 300 people were killed by twin bomb explosions in Mogadishu as locals packed hospitals in search of friends and relatives caught by Somalia's deadliest attack in a decade. The bomb attacks were the deadliest since Islamist militant group al Shabaab began an insurgency in 2007. Al Shabaab has not claimed responsibility, but the method and type of attack – a large truck bomb – is increasingly used by the al Qaeda-linked organization."
StepFeed reports that "grief, shock and outrage" surfaced on social media, especially from the Muslim communities:
— Hussein Mohamed, a Somali entrepreneur, tweeted: "Dr Maryama Abdullahi had been studying " Medicine" for six years before she was killed in today's attack in Mogadishu."
— Human Rights Advocate Mohamed Nor Amalow tweeted: "A mother lost 9 of her children in yesterday's massacre & has since lost her wits It is among the saddest stories from October 14."
— Nadifa Mohamed, who is an acclaimed Somali-British novelist, tweeted: "Nearly achieved a 5th of our £10000 goal within a few hours. Thanks! Keep Somalia in your minds."
— America's first Somali-American elected lawmaker Rep Ilhan Omar tweeted: For those of you with generous hearts, please donate to @AaminAmbulance! #standwithMogadishu #fightagainstterror.