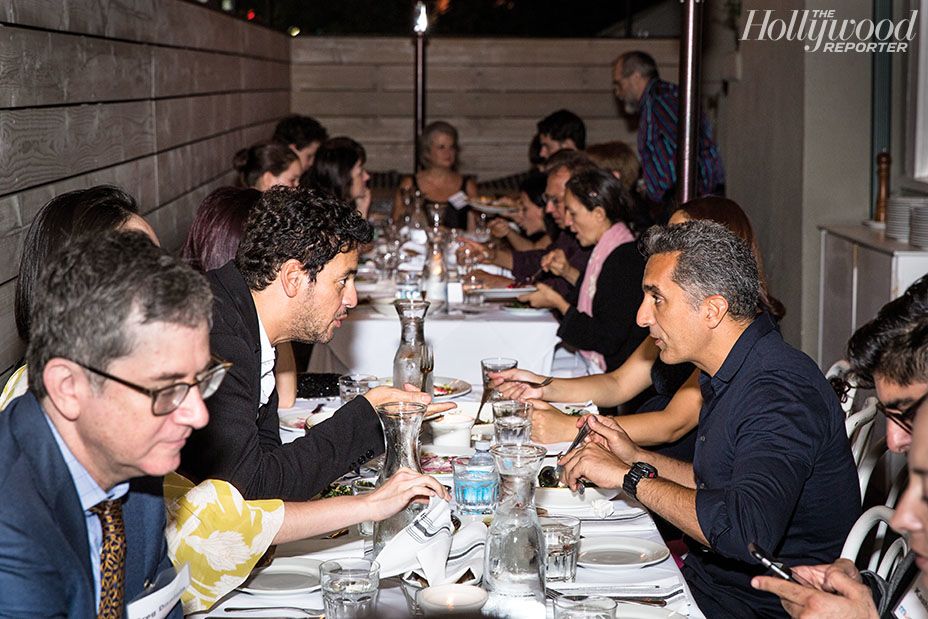 Be sure to read The Hollywood Reporter's story on the first Hollywood iftar hosted by MOST and the Writers Guild Foundation. Here's a snippet:
"It's June 14, and inside a tent in front of The Larchmont, a restaurant near the Paramount lot, about 50 writers, producers and other industry figures have gathered for prayers before iftar, the evening meal during the Islamic holy month of Ramadan — when Muslims fast from sunrise to sunset — which this year started on May 26 and ends on June 24.
'There's been a blowback against the type of draconian opinions that Trump is making about Muslims,' says The Italian Job screenwriter Wayne Powers, whose passion for positive Muslim and Middle Eastern representation began when he taught a screenwriting course in Jordan about five years ago. 'It's caused a bit of self-reflection from writers. If I'm only portraying Muslims as terrorists, that's feeding the fire of Trumpian diplomacy.'
The Larchmont iftar saw Muslim talent including Bassem Youssef — aka 'the Jon Stewart of Egypt' — and Tyrant star Kal Naga breaking bread alongside the likes of Designated Survivor co-producer Jenna Richman and comedy showrunner Greg Daniels, whose interest in engaging the culture, as with Powers, was sparked after leading a screenwriting workshop in Abu Dhabi last summer.
'I've done a lot of iftars with non-Muslims but never with people in the business,' says Youcef, whose credits include acting in Munich and recording the adhan in films such as 13 Hours and Netflix's Sand Castle. 'This was my first time sharing my faith with Hollywood, which is a good start.'"