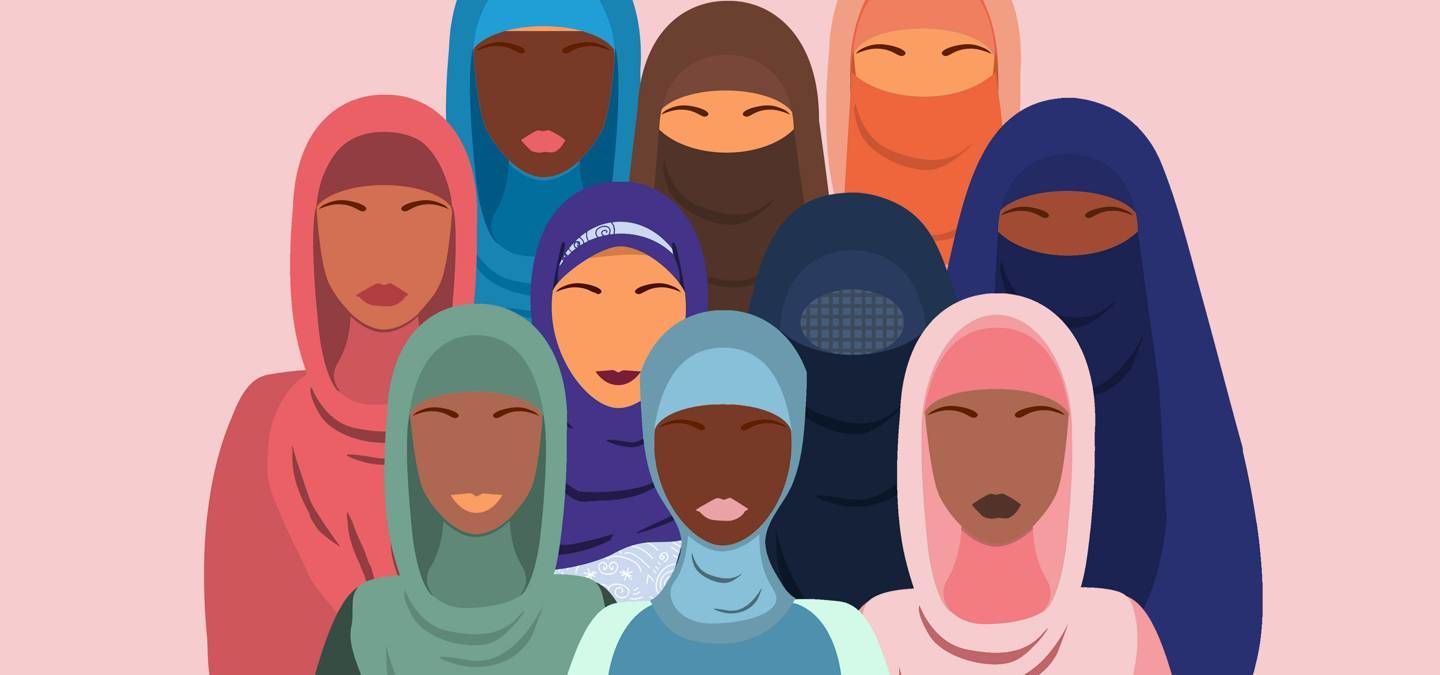 Mariam Khan, editor of It's Not About The Burqa: Muslim Women on Faith, Feminism, Sexuality and Race, brings us a #MustRead listicle of the 5 most inspiring Muslim women you need to know.
Khadija bint Khuwaylid
Often young Muslim girls look outside of their faith for female role models. Khadija bint Khuwaylid was the wealthiest merchant in Mecca and was known for her honesty and integrity. I wish more girls knew about Khadija, the first person to accept Islam, a successful merchant, financially stable, able to carry her self and her opinions. A complex, respected and successful woman. I wish I knew of this woman in Islam growing up.
Mona Eltahawey
Mona Eltahwey is an Egyptian-American journalist and author who continually advocates for the Muslim women's rights worldwide. She's a fierce voice for justice for Muslim Women and often fights the battle on both fronts within the community to call out injustices of the patriarchy and against the islamophobes.
Aina Khan OBE
Aina Khan is an international and islamic family law expert. She is the founding contributor to the Register Our Marriage campaign to ensure that religion marriages are registered and legally recognised in the UK. The campaigns comes from her experience as a legal professional and in her recognising how many Muslim women can be disadvantaged by not registering their marriages legally in the UK.
Fatima Al-Fihriya
You wouldn't believe me if I told you the world's first and oldest university was opened by a Muslim woman. But it's true. That Muslim woman was Fatima Al-Fihriya a migrant from the city of Kairouan (modern day Tunisia) who established The University of Al Qarawiynn. The university is still open today as the University of Al Quaraouiyine. I believe Islam encourages learning and seeking knowledge and Fatima is a constant reminder of those values for me.
Dina Torkio
Of all the women I've mentioned Dina Torkio is probably one who is a common name amongst many. She's a YouTuber and a fashion and beauty blogger. She's been key in creating the narrative around Muslim Women and modest fashion in the UK, representing the younger generation and speaking candidly on issues within the community and outside of it. She's a woman who has created her identity and success on her own terms in a society that is unwilling to let Muslim Women exist on their own terms.