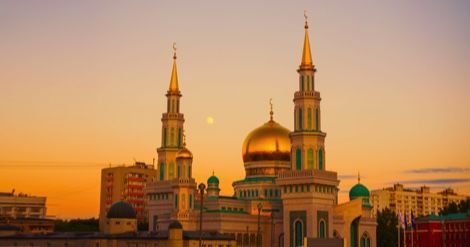 Here's a #MustRead listicle from BookRiot of both nonfiction and fiction books with Islamic themes which offers a "variety of insights into a widespread and complex religion":
– No God But God by Reza Aslan
Aslan's immensely readable introduction to Islam explains the religion's origins and development through history. Yet it also discusses its future. Aslan considers what an Islamic Reformation might look like, given the widespread and heterogeneous nature of the religion today.
— The Story of Reason in Islam by Sari Nusseibeh
Nusseibeh introduces readers to the philosophical concept of reason and the role it plays in the early stages of Islam. Author defines reason as "a methodological and systematic approach to analyzing problems."
— Journey Into Islam by Akbar S. Ahmed
Ahmed researches the diversity of Islam, focusing on the Middle East, South Asia, and East Asia.
— The Great Theft: Wrestling Islam From the Extremists by Khaled Abou El Fadl
What is the reality of modern Muslim thought? How can one begin to answer this question when there are so many conflicting voices? These are the questions at the forefront of El Fadl's book on contemporary Islam.
— Destiny Disrupted by Tamim Ansary
A history book that reads like a novel, through the Muslim point of view.
— Who Speaks for Islam? What a Billion Muslims Really Think by John L. Esposito and Dalia Mogahed
Issues such as democracy, extremism, feminism, and opinions of the U.S. are discussed in this book where thousands of Muslims were interviewed and represented.
— Radical Love: Teachings From the Islamic Mystical Tradition, Translated and edited by Omid Safi
Safi collects passages from classical Islamic texts that celebrate love for humans and for God. The Qur'an, Rumi, and the writings of Muslim mystics are all represented in this volume of Sufi love poetry.
— A Thousand Splendid Suns by Khaled Hosseini
Mariam and Laila come from very different backgrounds, but they end up in the same terrible situation in Kabul, which unites them into a close friendship. But a dramatic event changes their lives forever…
— Girls of Riyadh by Rajaa Alsanea
This novel is about the private lives of four wealthy Saudi women which, according to BookRiot, "will keep you hooked from the first page." The women's struggles and indiscretions come to light when an anonymous writer reveals all in a series of scandalous emails. A must for fans of romance!
— Chicken with Plums by Marjane Satrapi
A graphic novel about Marjane Satrapi's great uncle and his love for music. Author is known for her Persepolis novels.