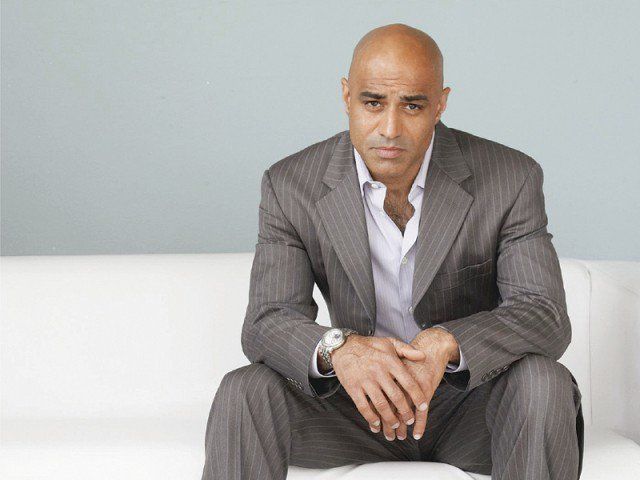 Faran Tahir is a Pakistani-American actor who is known for his roles as Raza in "Iron Man," as Captain Robau in "Star Trek" and most recently as President Rashad in the hit ABC series "Scandal." Born in Los Angeles, Faran grew up in Pakistan and returned back to the United States as a teenager, where he would go on to study theater at UC Berkeley and later at Harvard University.
In this candid interview, Faran speaks about working in Hollywood and possibly working in his home-country of Pakistan. Here are some snippets:
— ON PREFERENCES to working in film, television or theatre?
I have come to realise that us artists; singers, actors, poets, whatever you are – we are all trying to do the same thing… tell a story…. With performing arts, we have to be smart enough to know how to tell a particular story. So sometimes, you need the magic of the silver screen. For example, if you're doing Star Trek, it would be weird on stage because it wouldn't be able to transport the audience into that world. Television gives you the ability to stretch the character and find nuances that you might not be able to find in theatre or a movie. Theatre, on the other hand, provides an intimacy with the audience – which you can't find in television because television is not happening in that moment. So one has to see what story is best told in what medium.
— ON SEXUAL HARASSMENT in Hollywood:
It's tragic. We have given people a pass for way too long. This particular industry has a downside where sometimes it is not based on meritocracy. There are people who know that they have the power where they can trump your word (again, pun intended)…. When you're using other people's vulnerabilities as fuel to satisfy your own proclivities; that is unacceptable. And it doesn't matter if you are the president of the country, the CEO of a company or the guy who hoots at women on the street.
— ON WORKING in PAKISTAN:
I would love to work in Pakistan as long as the script is exciting and intriguing, and the logistics work out because I don't want to do things I'm already doing in the US. We can explore more challenging ways of doing things but I'm glad the Pakistani film and television industries are really taking off – I've been following. It all depends on the right script and the right people for me to do this.