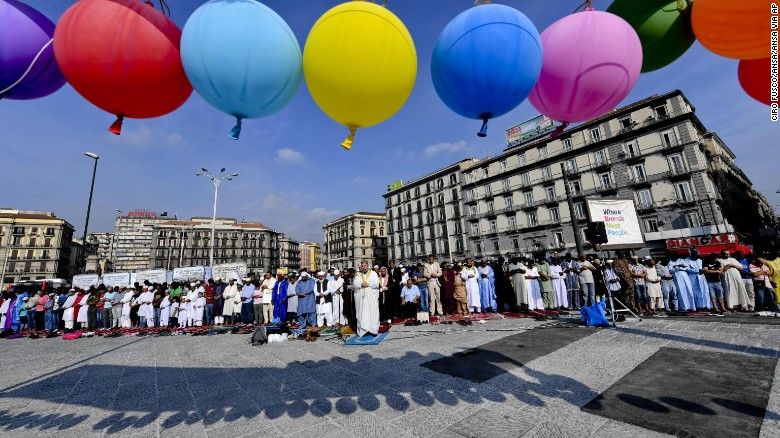 In most of the Muslim world today, people are celebrating Eid al-Adha today, the second of two major holidays in Islam. The day begins with morning prayers, and continues with celebrations with friends and family (including gifts and good food).
CNN brings you five things to know about the holiday:
1. Pronounced EED al-UHD-huh, the holiday is also known as the Feast of Sacrifice. It is one of two Eid holiday (the other is Eid al-Fitr, which follows the conclusion of Ramadan, the month of fasting).
2. Eid al-Adha commemorates when God appeared to Abraham — known as Ibrahim to Muslims — in a dream and asked him to sacrifice his son as an act of obedience. As Abraham was about to sacrifice his son, God stopped him and gave him a sheep to kill in place of his son. A version of the story also appears in the Torah and in the Bible's Old Testament.
3. To commemorate God's test of Ibrahim, some Muslim families sacrifice an animal and share the meat with the poor. Muslims also are required to donate to charities that benefit the poor. Muslims also routinely exchange presents during the holiday.
4. Considered one of Islam's revered observances, the four-day religious holiday corresponds with the height of the Hajj, the pilgrimage to Mecca that all financially and physically able Muslims are required to undertake once in their lifetime. The pilgrimage annually draws 2 million Muslims.
5. Because the festival depends on the sighting of the new moon, countries around the world sometimes celebrate it on different days.