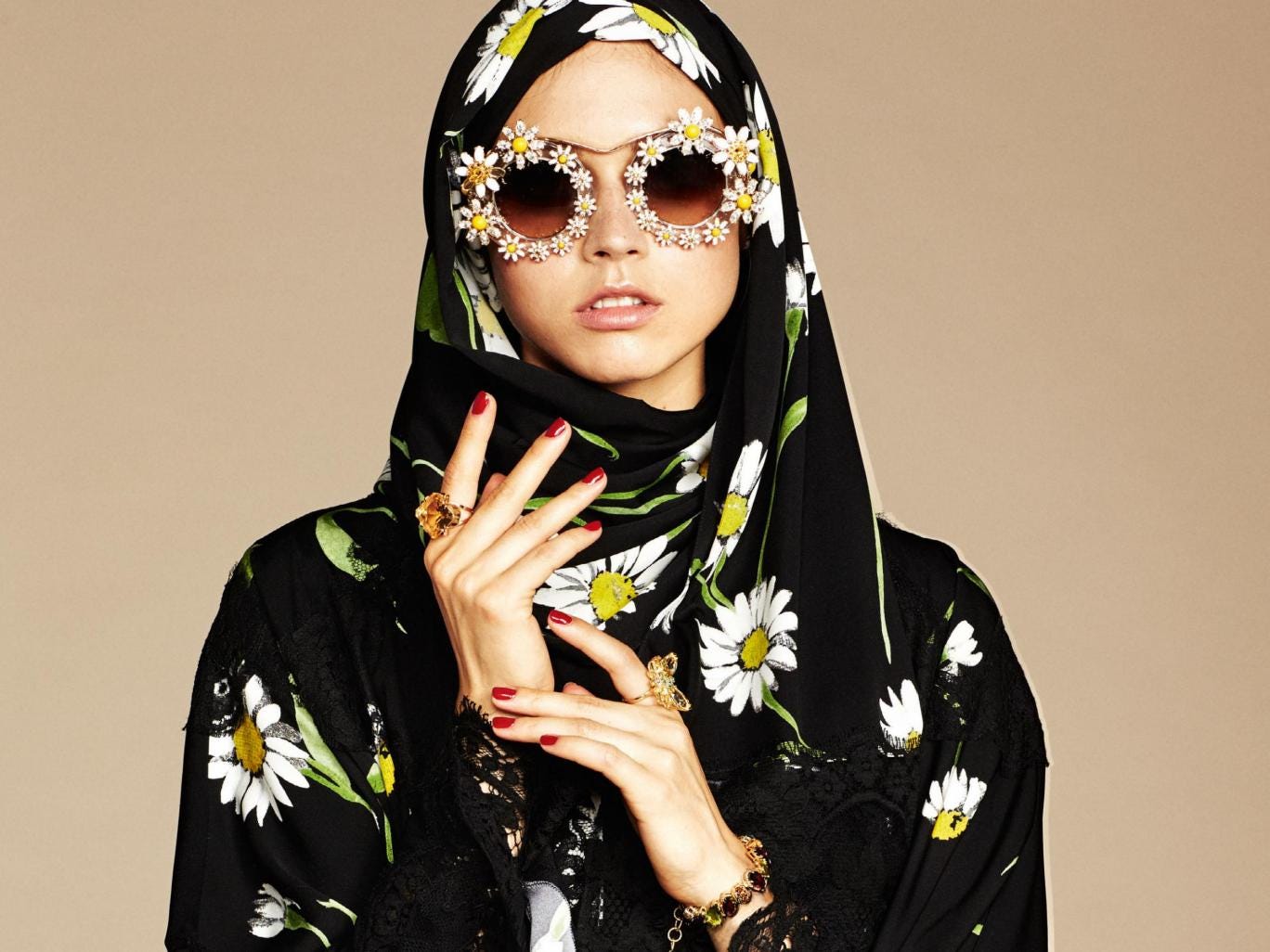 In what Forbes says is their "smartest move in years," fashion industry titans Dolce & Gabbana have launched their first collection of abayas and hijabs with a strategic eye to the booming Middle East market. In 2015, sales of personal luxury goods reached $8.7 billion in the Middle East, up from $6.8 billion the previous year.
Forbes makes the important point that designer fashions and Muslim women who wear the abaya (a religious cloak) are not incongruous as often these fashion-forward women wear designer brands underneath their modest abayas, viewable in the privacy of their home and/or among other women.
Of note, the Middle East is no stranger to D&G as it already operates thirteen boutiques in the United Arab Emirates plus outposts in Bahrain, Kuwait, Qatar, and Saudi Arabia.