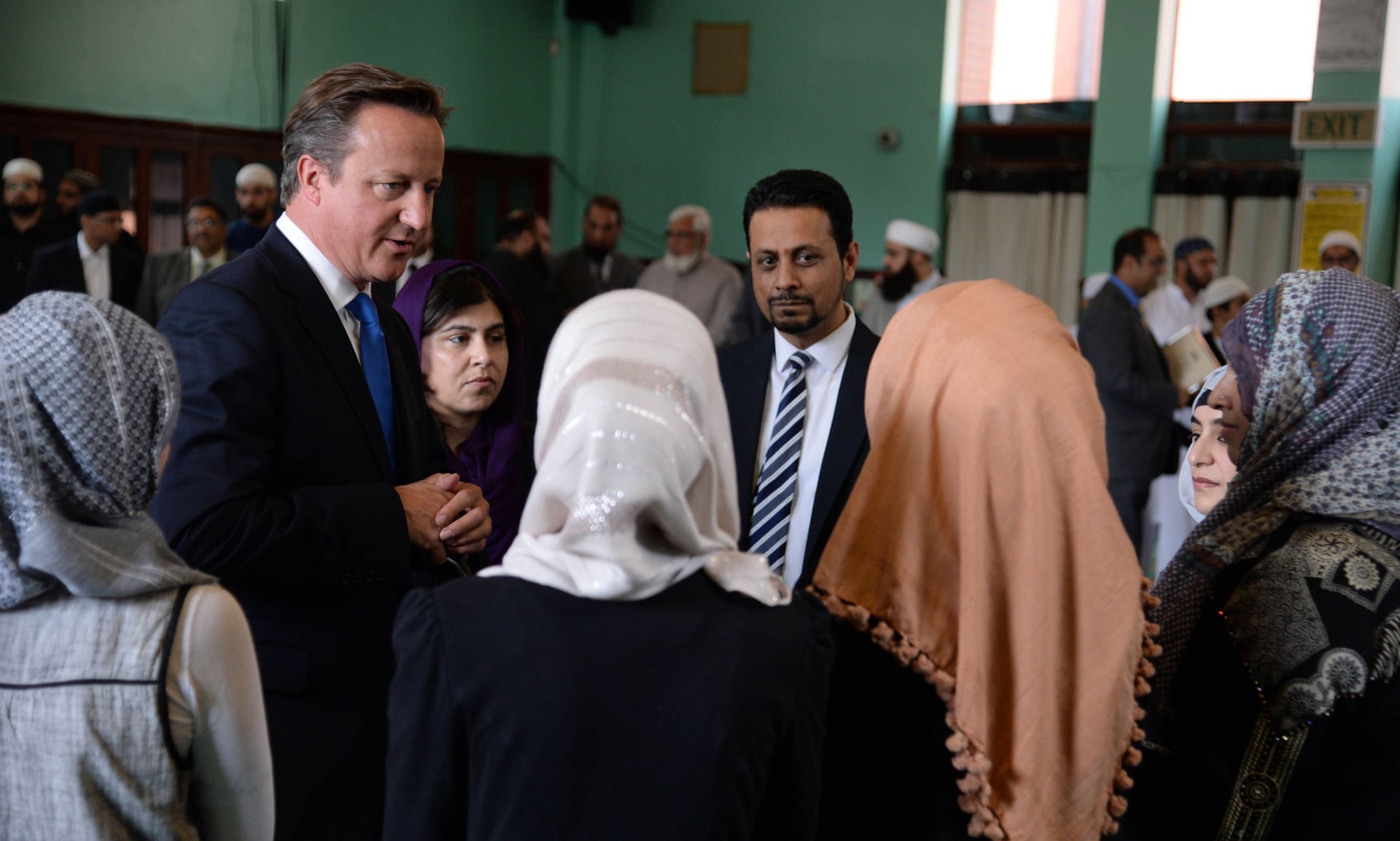 Under Britain's current immigration policy, spouses entering the country must show fluency in English. On Monday, Prime Minister David Cameron has added another caveat, saying immigrants must prove that they are continuing to learn English or risk deportation, gearing the new policy toward Muslim women.
Cameron says that the £20m program will be a chance for these women to learn the language in a government push to build "community integration and counter extremism," calling for an end to the "passive tolerance" of "separate communities" which he says have left some Muslim women facing social isolation and discrimination. Though the program is said to provide classes for all women struggling with English, he specifically called attention to the 38,000 Muslim women who could not speak the language and 190,000 with limited skills.
Needless to say, Britain's Muslim community had a few things to say on the matter. Sayeeda Warsi, the first Muslim woman selected by the Conservative parliament, commented that though it was good to encourage language skills, hesitated at the link to counter-terrorism, saying "evidence suggests gang culture, Islamophobia, [and] responses to foreign policy are greater drivers of radicalization" than failure to learn the language.
A similar sentiment was declared by Shaista Gohir, chair of the Muslim Women's Network, who said "it should be directed at all communities, not just Muslims – and it shouldn't be linked to radicalization."