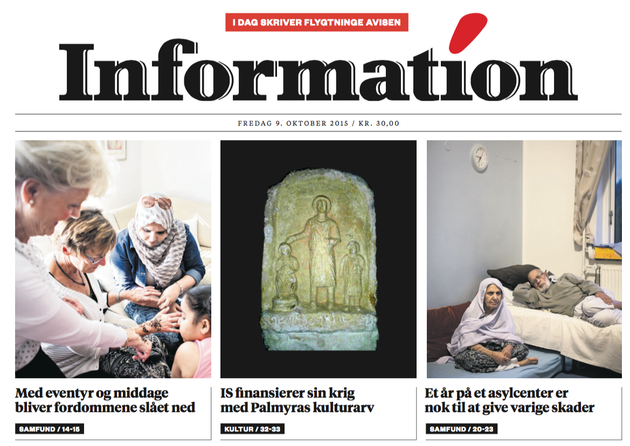 Since so many people seem to have an opinion about the refugee crisis in Denmark, a local paper decided to portray a direct voice by giving refugees run of the paper last week.
Liberal daily Dagbladet Information gathered a dozen refugees, former journalists who mostly hail from Middle Eastern countries, and gave them full editorial control of the paper for a day. "This is a chance to show the Danish people a different picture – we are giving them a new kind of story made by refugees," said Dalam Alasaad, a Syrian journalist who relocated to Demark last year.
The special issue takes a look at the "lottery" facing new arrivals in Danish refugee camps, unravels three myths that define the crisis, and reports on Syria's history with ISIS. The issue also discusses the fact that two-thirds of refugees entering Europe are men, and the dire consequences for the women left behind.