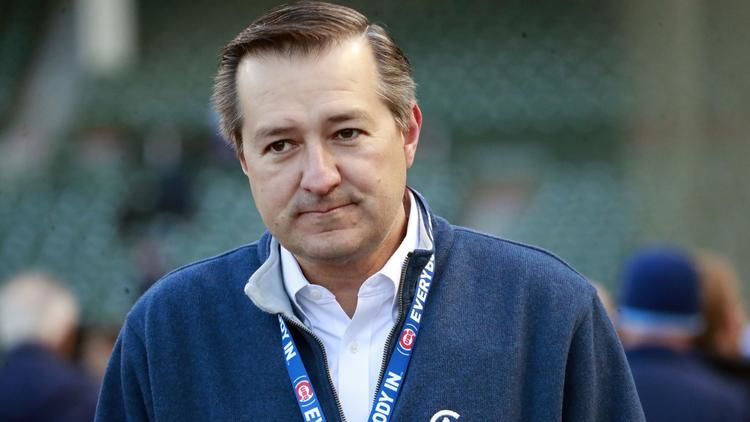 Earlier this month, xenophobic and anti-Muslim emails were leaked by the website SplinterNews.com from Joe Ricketts, billionaire and patriarch of the family that owns the Cubs. As a result, leaders from the local Muslim communities recently met with Tom Ricketts, Chairman of the Clubs, who apologized for the pain caused by his father's emails and promised the sports team will make a strong effort to mend their relationship with the Chicago Muslim community and offer support in the fight against Islamophobia.
"We have a tremendous opportunity to further our commitment to diversity and inclusion by joining the Chicago Muslim community in its efforts to eradicate bigotry and Islamophobia," said Tom Ricketts. "My family and I want to thank Ahmed Rehab and Chicago Muslim leaders for the opportunity to meet and have a frank and constructive dialogue about building a better future."
During the meeting, the Cubs proposed the following actions: the participation of notable Muslims in Cubs and Wrigley Field traditions as well as anti-hate public service announcements featuring Cubs players. Also discussed were community initiatives such as anti-bullying efforts, diversity and inclusion training, and scholarships. The Council on American-Islamic Relations-Chicago, the Council of Islamic Organizations of Greater Chicago and the Illinois Muslim Civic Coalition all participated in the meeting.
"We are encouraged the Cubs, led by Tom Ricketts, responded swiftly and genuinely in partnering with us to turn the situation around," said Ahmed Rehab, the executive director of CAIR-Chicago. "As a result, the Cubs are taking a significant step forward and will use the power of their brand and voice to fight Islamophobia, racism and bigotry. We hope other franchises follow their lead."