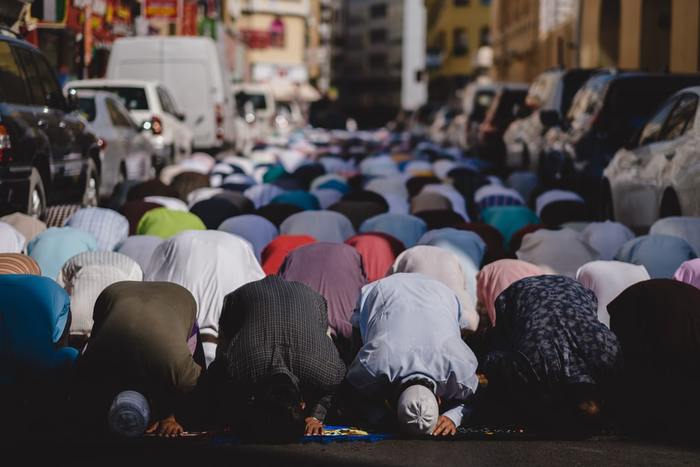 Ramadan is considered one of the five pillars of Islam. For 30 days observant Muslims are expected to fast during the daylight hours, we pray more and are encouraged to practice "zakat" or charity. This year Ramadan begins on April 24th — yup, in the middle of the Coronavirus upheaval.
StepFeed points out: "Apprehension has taken over the usual excitement reserved for iftar gatherings and family get-togethers. The novel coronavirus (COVID-19) has thrown its weight on the shoulders of Muslim families who eagerly count the days with every turn of the calendar before they're reunited over prayers and mouthwatering feasts. Currently, the world is on lockdown: mosques are closed, holy Islamic sites in Saudi Arabia are emptier than ever, and flights are suspended. Many have now accepted the reality that the core of the holy month will be affected by an outbreak that shows no signs of subsiding anytime soon."
Sadly, this might be the first time millions of Muslims aren't feeling the spirit of Ramadan coming along in the weeks leading up to it. People are busy trying to navigate and live through the COVID-19 outbreak that "it's definitely changing the way we all plan for Ramadan," says Sarah, a 27 year-old from Egypt.
StepFeed spoke with Arab Muslims about how they're preparing for this year's Ramadan (or not), and here is what they found:
— "I am launching a prayer group online. So far 14 of my relatives and friends have joined and we're thinking of opening up to more people. We'll connect via a video-call platform for one prayer each day of Ramadan. I think every group of friends and families should do the same," an Arab lawyer named Ahmed announced to StepFeed.
— "I always felt at peace before Ramadan, this year I am drained. Most of my friends feel the same too because everything is unstable right now," states a Saudi graphic designer named Reemas.
— After fasting all day long, Muslims all around the world gather around an iftar table to break the fast together. This is also a tradition in Egypt where extended families meet on a daily basis during Ramadan. "I live alone in Cairo so I am mentally prepping for futoor in isolation. To be honest, it's daunting to think that it has come to this but there's no other way or else I'd be putting my parents and grandparents at risk," Sarah, a 27-year-old from Egypt.
— "We always used to prep for Ramadan for weeks. This year, we don't even want to go buy Ramadan groceries. A trip to the supermarket is this scary and exhausting for us because of this illness," Manal, a 29-year-old graphic designer based in Dubai, told StepFeed. "I went once and could only focus on the necessities that we need to make it through this lockdown. I couldn't think or plan any further."