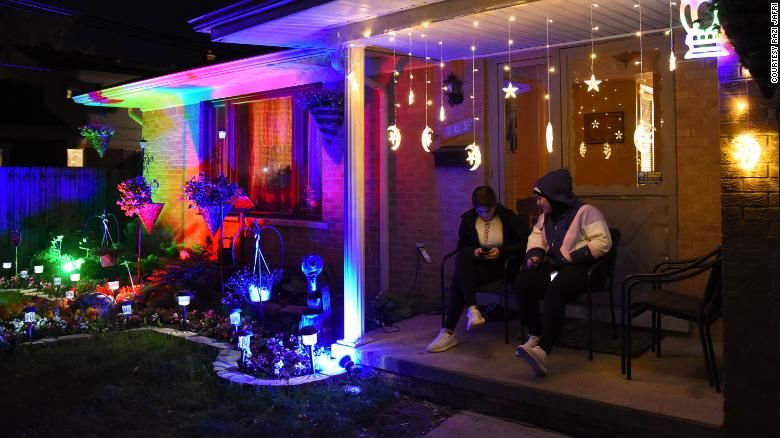 As we all know, the face of Ramadan has changed this year due to the Coronavirus pandemic — mosque doors are closed, imams lead prayers from home computers, and families keep a social distance at home.
But in Dearborn, Michigan, a new tradition has started, one that is done while keeping a social distance. The Muslim community is bringing back holiday spirit by hosting a Ramadan lights competition. Similar to Christmas festivities, many Muslims decorate their homes during the Ramadan month.
Residents have until May 11th to nominate their house or a neighbor's home. The photos will then be shared on social media and the public can vote on their top favorite houses from each district. Judges will ultimately pick the best decorated home in Dearborn.
"This will help raise spirits by providing a positive, pro-social project for the community to get involved with," says Razi Jafri, who works for the Center for Arab American Studies at the University of Michigan-Dearborn. "It's amazing because both Muslims and non-Muslims in the community are getting so excited about it. There's been so much positive energy that has come out of this already."
In this spirit, here's a charming video clip from the Göbelez family for Penny Appeal USA who says the clip is "a reminder that Ramadan is what we make it, this year more than ever."