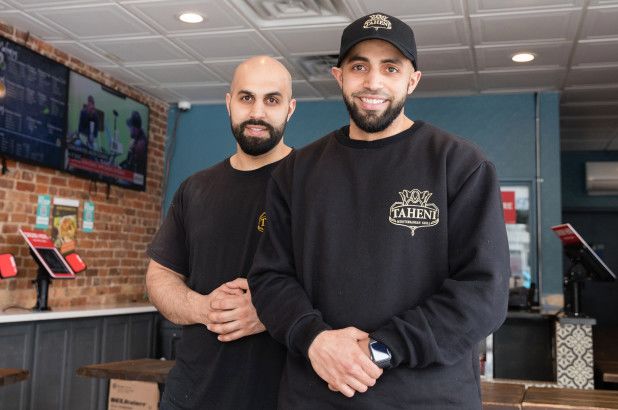 "We're not just going to sit back and do nothing," quips Hamza Deib, co-owner of Taheni restaurants, located in Manhattan and Brooklyn. While Deib's family was forced to close their restaurant during the cornavirus pandemic, that didn't mean they gave up cooking. Together, with his eight other siblings, they've been cooking and donating meals to the community throughout the crisis — largely out of their own pocket.
"It's either we're going to sit here and just be bitter about it and not do anything or we do what's right and go out there and see who needs food," says Hamza.
When Hamza and his family first started their new endeavor, they were only serving about 100 meals a day, mostly to hospitals and police departments. But soon food pantries, homeless shelters and non-profits reached out for help. And the Deib family adjusted. They're now producing 1,000 meals a day.
During Ramadan, the family worked and cooked 30 days in a row, all while they were fasting. Hamza credits his mother and his faith for the family's moral compass. "Growing up our mother was very focused on always wanting to give back and always wanting to feed people so we literally just took this moment of what our mother did for Ramadan every single year."