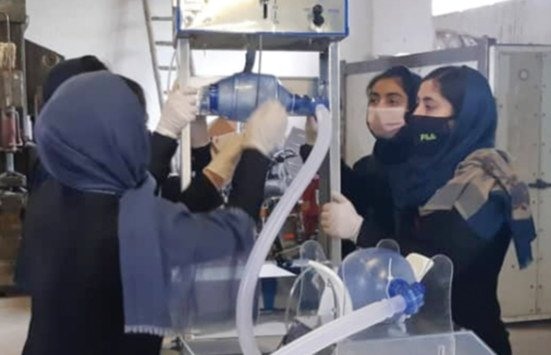 Afghan, like many impoverished nations, is unfortunately ill-equipped in the medical fight against the Coronavirus pandemic with only 19 ventilators available in the country's two hospitals. In response to this, the Afghan Dreamers robotics team, comprised of girls between 14-17 years old, have developed an ingenious ventilator prototype which resources parts from local Toyota Corolla cars. To an estimated cost of only $300.
MIT labels the design "clever" and has extended their help and guidance. Tech entrepreneur and businesswoman Roya Mahboob, the mentor of the team, says she is hoping with MIT's support, that the girls will be able to improve the model and have it ready for actual use by the end of May or June.
"The only thing that we all want to do is help our people and our community," says Ms. Mahboob. "I work with the girls, but mostly to coordinate. They are the real heroes."
The team is made up of captain Somaya Faruqi, Dyana Wahbzadeh, Folernace Poya, Ellaham Mansori and Nahid Rahimi.