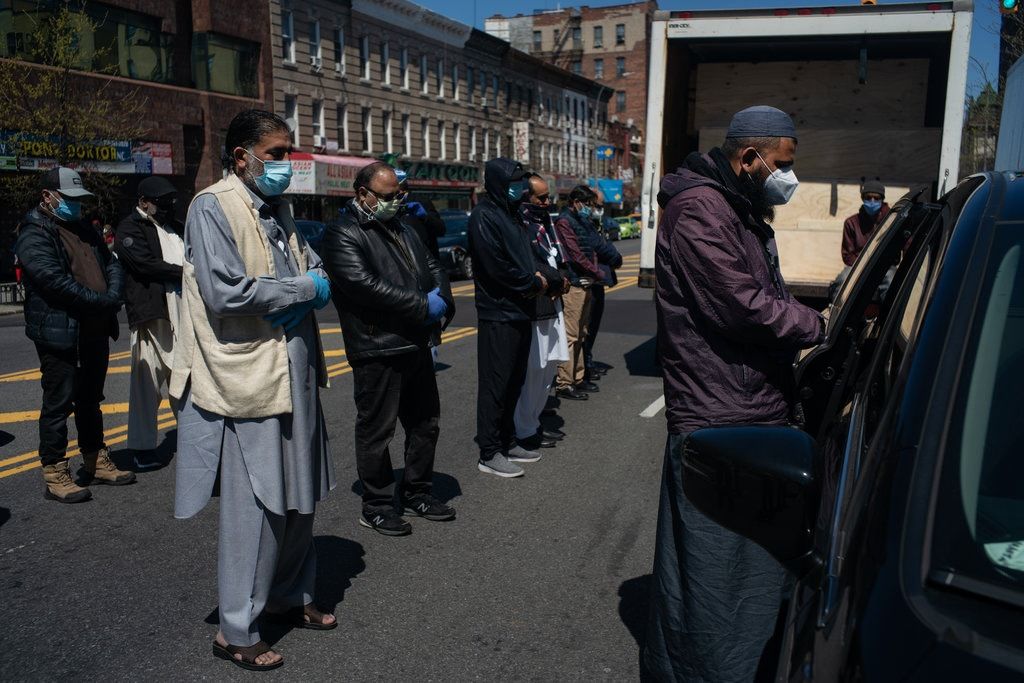 During normal times, the Al-Rayaan Muslim funeral home holds about 20 to 30 funerals a month. But these unfortunately are not normal times and now with the Coronavirus pandemic, the Brooklyn mortuary conducts an average of 15 funerals — a day.
Since the pandemic took hold in March, funeral homes are backed up and overwhelmed. It's particularly disruptive for Muslims, as our faith dictates that the dead must be buried quickly. "The earth is waiting. Allah is asking for that person to be buried as soon as possible. You never want that grave to wait for you," says Zafar Iqbal, who owns Al-Rayaan with his brother in law, Imtiaz Ahmed.
Many of the dead are immigrants from Pakistan and Bangladesh. In the last two months, the funeral home has buried 200 people, many have died from Covid-19. There was Ferzana Ahsan, a pharmacist from Pakistan; Aurangzabe Iqbal, a taxi driver and father of four whose body was shipped to his native Pakistan; and Ferdous Hasan, whose family in Bangladesh arranged for him to be buried in New Jersey.
For more on Islamic funerals practices, see Coronavirus Report: How we now conduct funerals.