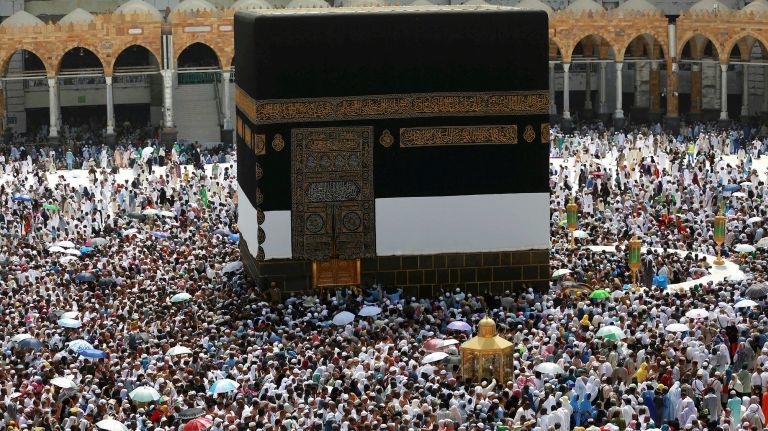 In this op-ed for Newsday, Mufti Mohammad Farhan (executive director of the Islamic Center of Long Island) along with Sultan Abdulhameed (professor of atmospheric sciences at Stony Brook University) write about the growing threat of climate change and the dire impact on one of the five pillars of Islam: the pilgrimage to Mecca known as Hajj.
Here are some important observations from their piece:
— About 2.3 million Muslims made Hajj in 2019, and the number is expected to increase in future years.
— According to a Massachusetts Institute of Technology study, air temperature and humidity in the Mecca region are increasing faster than the global average. That means acute heat stress in the hot season, from April to October. In the past 30 years, conditions exceeded the heat stress danger index established by the National Weather Service in 60 percent of the years when Hajj was in summer. Climate models project a 73 percent probability that the weather will exceed the danger index in 2020 (when Hajj occurs in July and August), and the heat is expected to rise even more dangerously in future years."
— We can urge governments to change their policies, but lasting change will require greater awareness among Muslims. Imams and other Islamic teachers can play an important role, because protection of the Earth and all its creatures is a key value in Islam. The Quran underlines the unity of all life: "There is no creature that crawls on the Earth, nor bird that flies upon its wings, but that they are communities like you."
— We must find ways to mitigate the environmental impact of Hajj.
— We urge imams and Muslim scholars to teach that it is indeed a religious duty to take steps to reduce our carbon footprint. We implore Muslims everywhere to make changes to their lifestyle, such as adapting their diet and traveling more sustainably. Listen to both the prophet Muhammad and the scientists, to protect our planet, so that our children and grandchildren will be able to make this pilgrimage in safety for generations to come.