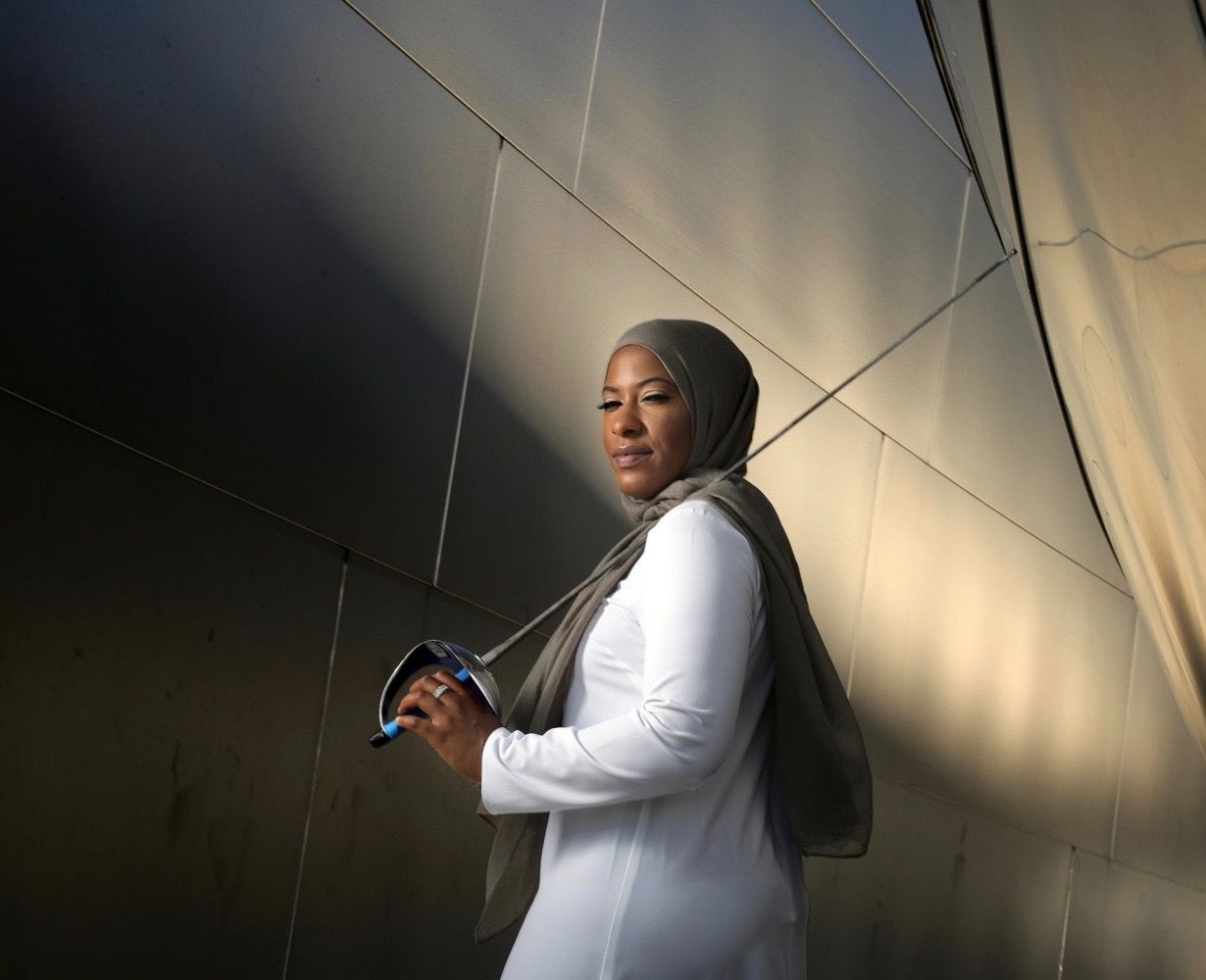 Ibtihaj Muhammad is an American sabre fencer and was a star-member of the United States fencing team. She is known for being the first Muslim American woman to wear a hijab while competing in the 2016 Summer Olympics where she advanced to the round of 16 before losing in individual competition, then helped the U.S. to a bronze medal in the team event.
During that time, Ibtihaj received much acclaim and notoriety, becoming one of the symbols of the modern Muslim woman. President Obama praised her, Time magazine listed her among its 100 most-influential people, and even Mattel created a Barbie doll in her image.
The 34-year-old has recently added fashion designer to her resume and is busy working on the Louella clothing line, producing a new take on modest women's fashion. "I'm hoping to change the image that people may have of Muslim women. We come in all different shapes, colors and sizes and we come from different backgrounds and we're productive members of society," says the all-star.