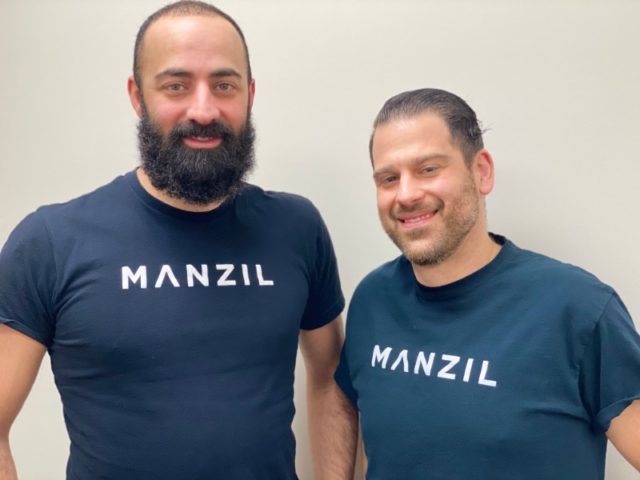 Based in Toronto, Manzil is an Islamic mortgage and finance company whose specialty is helping Muslims get into the home ownership market. They're also known for another reason — a very diverse workforce. While co-founder and CEO Mohamad Sawwaf is Muslim, the majority of investors in the privately-held company are Christians and Jews.
Chayim Kirshen is a Jewish employee at Manzil, its chief technology officer, and takes pride in the diversity of his fellow colleagues. "The founders include a Muslim (family background West Bank, Palestine), a Baha'i from Iran, and to be honest, I've never asked the CFO (chief financial officer) what his background is," Kirshen says. "We have Palestinians, Gazans, a Franco-Tunisian, Egyptian, Moroccans and more, all working together to help service their community. We're slowly healing the world by creating halal financial services for Muslims, and even internally helping to rebuild the bridge of peace and love between Muslims and Jews."
Under Islamic law, charging interest is forbidden, CEO Mohamad Sawwaf explains, which has prevented many Canadian Muslims from owning homes as purchases are mostly financed by interest-bearing mortgages. Manzil gets around this by factoring in the interest fees that would have been charged and acquiring the property for the cost plus the interest that would be payable over 25 years. Manzil then sells it back to the Muslim buyer. From the buyer's perspective, they are paying only for the cost of the property and no interest is technically charged.
"If Islamic mortgages happen and Jews help, it's a sign for peace that the two sons of Abraham get together and that means Muslims can get mortgages," says Kirshen. "Everybody benefits and I'm doing my bit for world peace." Sawwaf, whose family hails from Ramla, in Israel, adds "It's about keeping an open mind… It's about bridges being built."