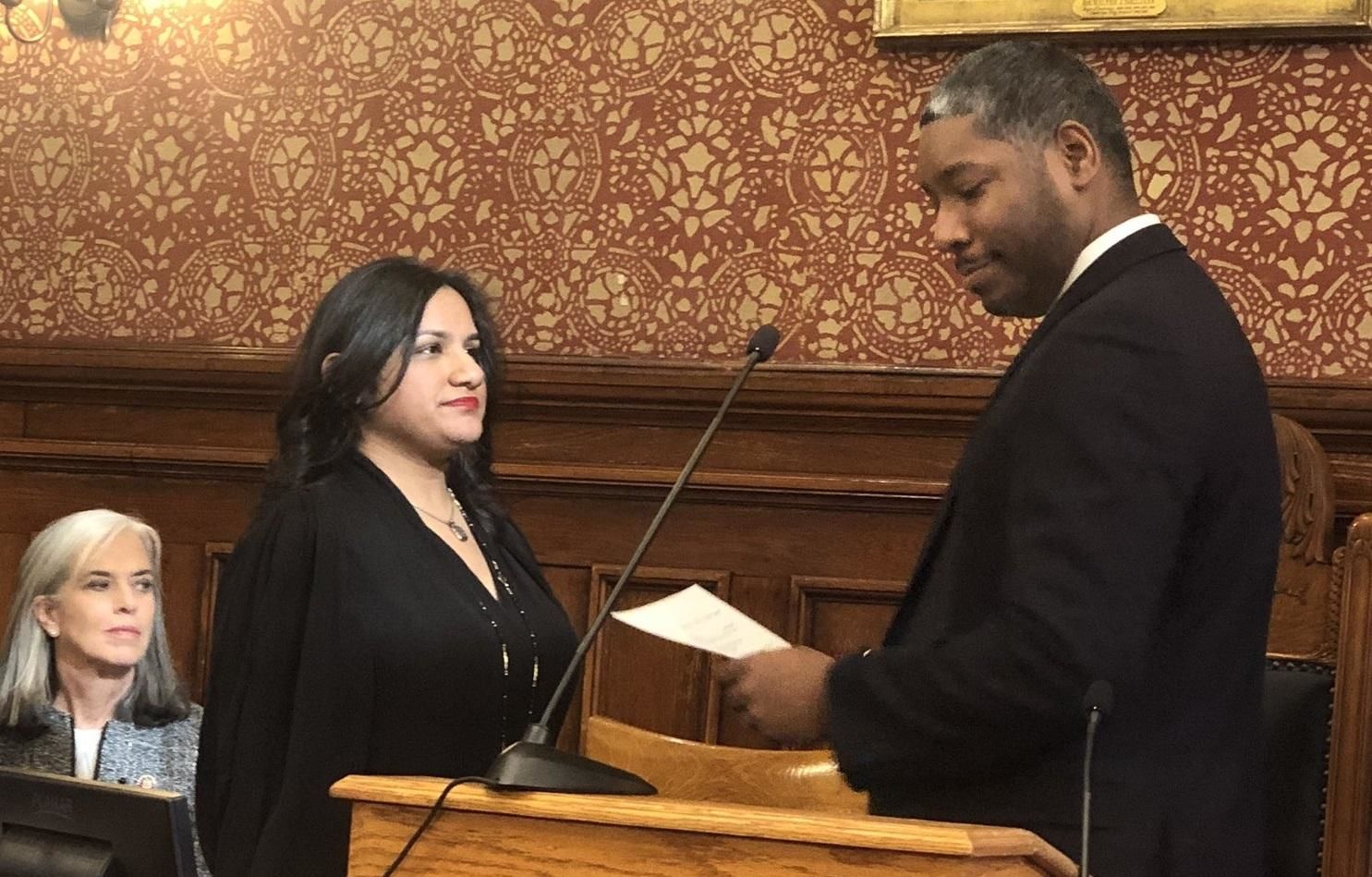 Councilor Sumbul Siddiqui, a first-generation immigrant from Pakistan, has been elected mayor of Cambridge. Siddiqui, who grew up in Cambridge, makes history as the first Muslim mayor of Massachusetts.
"To me, [my parents'] effort is heroic and there are countless stories like it here in Cambridge," said Mayor-elect Siddiqui during her acceptance speech. "I saw the same resiliency and struggle everyday at the Rindge and Roosevelt towers where I grew up, where I learned early that neighbors are an extension of family, looking out for each other, protecting each other. Our lives, safety and success interconnected. It's with this foundation that I'll approach this great honor of being your mayor."
The mayor elect is also the co-host of the popular local podcast Women Are Here.