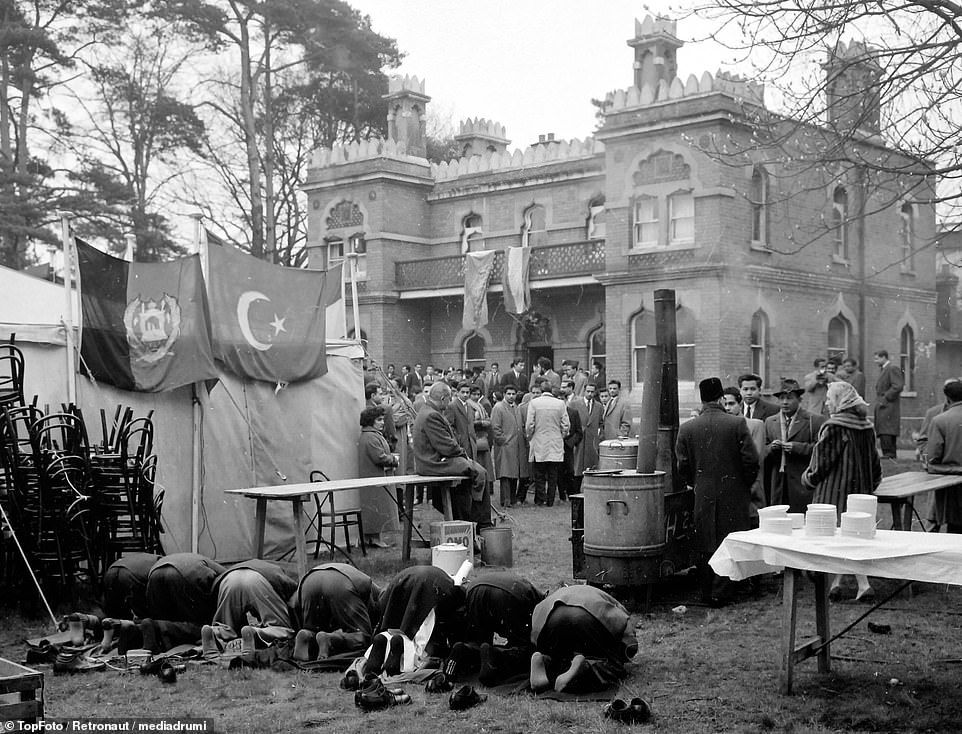 Gottlieb Wilhelm Leitner came to the UK in the 1870s to study at King's College London and upon graduation was appointed to Professor of Arabic and Muslim Law. In 1889, he went on on to build the Shah Jahan Mosque in Woking, Surrey. Of note, Mr. Leitner was a Hungarian Jew.
Designed by architect William Isaac Chambers, the mosque was built in Bath and Bargate stone, and incorporated traditional elements of Middle Eastern design including a dome, minarets and a courtyard. The mosque was partly funded by Sultan Shah Jahan Begum of Bhopal (who was one of four successive female rulers of her nations). She earmarked the mosque as a place for students at the Oriental Institute in Woking to worship at.
The Shah Jahan Mosque was one of the first Islamic places of worship in Europe. Worshipers and supporters included prominent British converts to Islam, royal family members, and Muslim members of Queen Victoria's household such as Abdul Karim (who was the subject of the recent Stephen Frear's film "Victoria and Abdul").
After the death of Mr. Leitner in 1899, worshipers stopped attending the mosque until the Woking Muslim Mission reopened it in 1913. During WWI, the British government granted a burial ground and in 1917, nineteen British Indian soldiers were buried at there. For years, the Islamic Review published from the mosque as well as other academic publications.
By the 1960s, the influence of the mosque had declined and was seen more as a local mosque than vital to the practice of Islam in the UK. In the 1970s, it transferred into Sunni hands and was revived as an important place of worship in the community.The mosque was badly damaged in June 2016 after floods swamped homes in the surrounding area. (Per Wilkipedia)