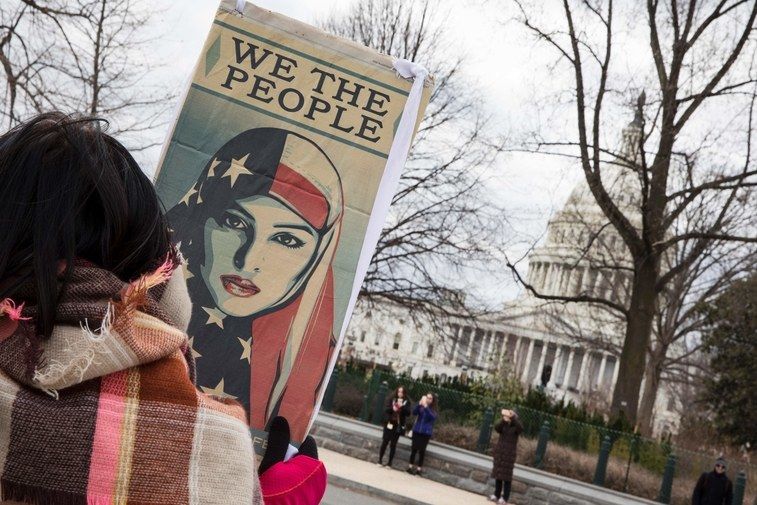 Last Monday night, female activists came together in Brooklyn to Stomp Out The Muslim Ban (CLICK for a local news report).
The Arab-American Family Support Center (AAFSC) partnered with the National Network for Arab American Communities (NNAAC) and The Illuminator to present a night filled with art and music dedicated to activism. The event featured performances of dabke, an Arab form of step-dancing, as well as speeches from those who have been directly impacted by the current administration's policies.
The women who led the movement are members of AAFSC's Audacious Young Women of Action! (AYWA!) Initiative — a program designed to promote leadership and social justice for girls and young women. Aber Kawas, an activist with NNAAC's Take on Hate, says that "girls have been increasingly engaged in social action over the last year as anti-Muslim bigotry and anti-immigrant bigotry have spiked. They have also been combining their media and artistic skills with their interests in social justice."
The protest may have worked since the next day, the revised Travel Ban (third attempt) was temporarily halted by a federal judge in Hawaii.